Toyota's Melbourne plant is to cease production for 21 days for the holiday season in what is to be the longest holiday shutdown at any of the manufacturer's 54 plants around the world.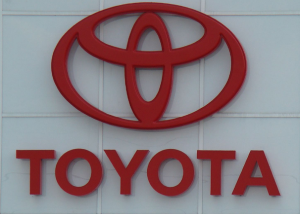 Meanwhile, the company's plant in Japan, which is Australia's biggest competitor for building Toyota's next Camry model, will only shut down for five days during the festive season.
The Australian car manufacturing sector is in deep crisis following the recent announcement by Ford and Holden that they will be ending car manufacturing in the country. To make matters worse, Toyota is seriously considering closing its Altona plant and shutting down production in Australia.
As the company's future in Australia hangs in the balance, key component suppliers have offered fresh guarantees to continue supporting the car maker.
Last week the Federal Court has ruled against the company's plea to allow employees to vote on a number of proposals aimed at reducing costs and removing outdated work practices. One of the demands made by Toyota was reducing the 21-day summer shutdown to 10 days.
Despite this, Dave Smith, the head of the vehicle union, said the company had options open to it if it wanted to have staff work over Christmas.
"Toyota want a process that just allows them to just implement whatever break they want," he said.
According to a feature on the Sydney Morning Herald, sources from Toyota said the company is running out of time to make a decision as to which factories will build new Camry and Aurion models from 2018.
It is said that the company is waiting to see if it can reduce the cost of making each car by $3800 before the head office in Japan makes a decision.
The company's part suppliers said they are prepared to downsize and diversify to be able to continue supporting the car maker. However, experts predict that the majority of Toyota suppliers will not be able to sustain the critical mass to survive once Ford and Holden pack their bags in the next few years.
Dean Lomas is a director of VDMG, a company which supplies interior and exterior parts to Toyota, Holden and Ford. Mr. Lomas said the company will continue to support Toyota, albeit in a downsized capacity, reducing its workforce from 600 to 350 people.
"We're certainly not about to throw in the towel and give up," he said.
Toyota has received similar guarantees from many of its 60 suppliers in the country, who are waiting on the Productivity Commission's preliminary report on automotive subsidies. The suppliers may receive additional assistance to increase their export markets.