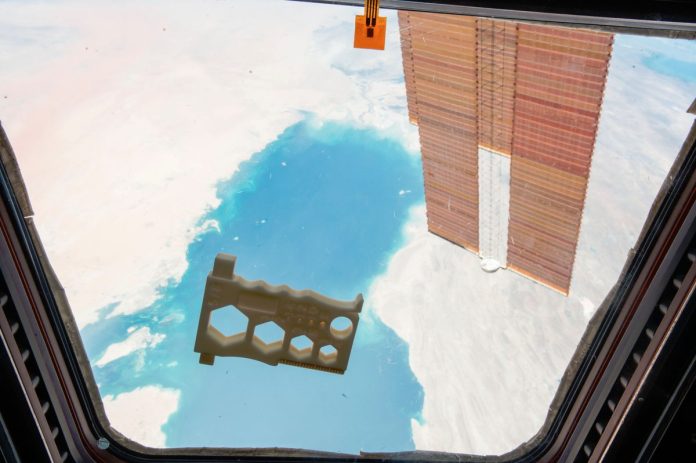 Made In Space and Axiom Space have struck an agreement to be "users and providers" of each others' capabilities to manufacture products in space.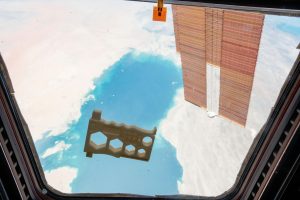 Made In Space is the world leader in 3D printing for aerospace applications while Axiom Space is the leading developer of the world's first privately-owned commercial space station to host government astronauts, tourists, private companies, and individuals for research, manufacturing, and space exploration systems testing.
The two companies have been collaborating on ironing out the logistical elements of in-space manufacturing, while at the same time outfitting the in-space factory with equipment, utilities, power, and thermal management to answer customers' growing demand.
In addition to working out the manufacturing side of the endeavour, the two parties are simultaneously developing a plan for the delivery of completed products to Earth, ensuring their quality during flight and upon arrival.
Made In Space CEO Andrew Rush said the collaboration signifies the company's exciting transition from research phase, to manufacturing for commercial customers.
"Axiom and Made In Space are adding to the space ecosystem, serving a growing market and enabling innovative approaches from processes learned on the International Space Station," Mr Rush added.
"This partnership allows us to continue to evolve and develop new products and allow our customers to invest in space manufacturing knowing that there will be an ongoing human presence on orbit. They are the ideal partner for manufacturing new technologies in space and leveraging our new capabilities."
Michael Suffredini, President and CEO of Axiom Space and former ISS Program Manager, said in addition to launching the world's first commercial polymer and metal 3D printers to the International Space Station (ISS), Made In Space was currently developing a system to produce high-value optical fibres in space, planned to be used aboard Axiom's station.
He said Made In Space's technology, operating aboard Axiom's modules, was "the way of the future" for manufacturers and researchers, and for servicing and expanding satellites and station capabilities.
"Made In Space carries a rich legacy in manufacturing. This partnership marks an important next step in humanity's reach into space," Mr Suffredini continued.
"In-space manufacturing provides a unique class of products beneficial to the communications, materials and biomedical industries on Earth. Made In Space is an exemplary company to collaborate with to meet the demand for in-space manufacturing, and we are thrilled to build a partnership with the individuals who have proven their abilities in zero-g flights and on ISS."