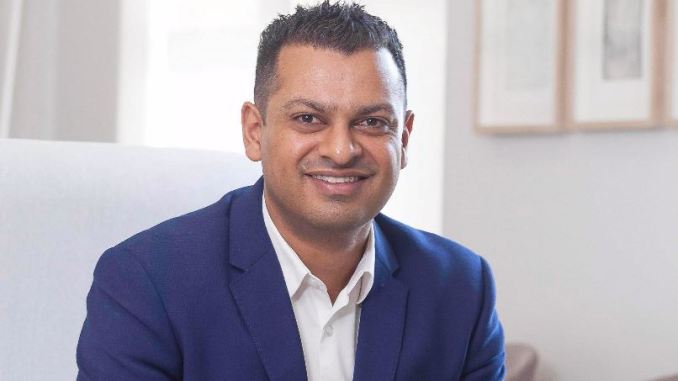 Article by Sanjay Galal, Asia Pacific CFO at SYSPRO
Despite exceptionally challenging business conditions during 2020, there is a growing degree of business confidence returning for CFOs in the manufacturing sector in Asia Pacific. CFOs are viewing COVID-19 as manageable in a business context, rather than terminal.
CFOs will be instrumental in engineering their company's bounce-back and many are planning to boost their business' prospects in the upturn by investing in Industry 4.0 technologies to overcome future disruptions. Now, the pandemic has added a whole new dimension to the Industry 4.0 movement. McKinsey has been tracking the acceleration of Industry 4.0 technologies and concludes that the COVID crisis has been an inflection point for the movement, though growth has been uneven.
As part of the ongoing recovery into 2021, a stabilisation phase will likely be needed, which will require a renewed focus on financial controls to protect cashflow. Since manufacturing CFOs are increasingly responsible for risk management as well as financial management, many are now preferring to fund an accelerated transition to Industry 4.0 using cashflow.
Cautious optimism for manufacturing CFOs
The increased levels of optimism uncovered by the SYSPRO 2020 Manufacturing CFO 4.0 Survey, which was conducted in October 2020, shows that business confidence amongst manufacturing CFOs is healthy in this region.
Almost 83 percent of respondents identified cost-cutting, curbing discretionary spending and reducing overheads, as a strategy that they would be implementing, with restructuring roles and functions, cited by 70 percent of respondents and a focus on expanding revenue models and debt collection, both at 67 percent.
There are real concerns around financial management, and a very real sense emerges of the need to protect cashflow, with the timing of investment decisions a concern for 41 percent of respondents and 43 percent want to shore up balance sheets by actively seeking new revenue streams.
Short-termism
CFOs will be expected to make informed technology investment decisions as a way of ensuring the interconnectedness of all aspects of manufacturing operations. They have indicated that they want to control cash flow, maximise margins and find new revenue streams. The issue is that they are not thinking long-term with their investment planning and some 78 percent indicated that cash outlay and straight purchase will be their preferred method of financing digital transformation initiatives upfront rather than via debt or asset financing.
The timing of investment decisions, whether before or after new revenue has been secured, will be crucial. Again, this suggests the vital role that CFOs will have as architects of the return to pre-pandemic trading conditions, albeit set against a backdrop of global uncertainty.
Those manufacturing companies that are unable or unwilling to make the leap to Industry 4.0 in an effort to preserve cash could become vulnerable as takeover targets for more successful competitors who have benefitted from growth driven by technology and real-time data-sharing and analysis.
Such short-term strategies are based on CFO's accounting-driven metrics and profit maximisation that fail to fully reflect not only the complexities of corporate investment, but also the significant opportunities associated with an Industry 4.0 strategy. The companies that accelerated their Industry 4.0 adoption were better positioned to weather the ongoing storm, having moved faster and further than their peers during the crisis to date.
The manufacturers that did accelerate their Industry 4.0 adoption, particularly of use cases for supporting business continuity, such as automated planning, digital performance management, digital remote work and automation to reduce human-to-human interaction."
Is Industry 5.0 on the horizon?
We are just at the beginning of the great acceleration that was sparked only nine months ago. We are probably going to look back at this time as the inflection point towards the Industry 4.0 factory of the future. It has even accelerated the inevitable move towards Industry 5.0, in which machines will essentially be building and managing themselves, autonomously.
It is truly amazing that technological advancements continue to grow at such an extraordinary pace, so much so that Industry 5.0 is already on the horizon, which according to some tech visionaries, will bring an increased human touch back to manufacturing. Whilst Industry 4.0 put smart technology at the forefront of manufacturing, Industry 5.0 will mean increased collaboration between humans and smart systems. Seamlessly combining the two will merge the high-speed accuracy of industrial automation with the cognitive, critical thinking skills of humans.