Manufacturing expert Professor Goran Roos, a former thinker-in-residence for the South Australian Government, has been given the task of conducting a month-long investigation into the financial data and manufacturing operations of Holden, according to a report from ABC News.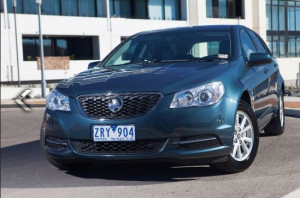 Holden has agreed to appoint Professor Roos as an independent expert who will review their operations, which is one of the demands placed by the Federation of Vehicle Industry Unions on the company.
Professor Roos' expertise was formerly engaged by the South Australian Government where he worked with the State's manufacturers and policy makers to build a successful manufacturing future for SA.
According to his credentials on the Adelaide Thinkers in Residence website, he is an Honorary Professor at Warwick Business School in the UK and the founder of Intellectual Capital Services Ltd., a leading think tank on technology and business futures.
He has also published numerous books, articles and case studies on the subject, and has consulted in both the private and public sectors in over 40 countries including UK, Sweden, Norway and Finland.
The announcement that Professor Roos will conduct the investigation comes after Holden workers received the details of their voluntary separation packages at the Elizabeth car plant in Adelaide last week.
According to ABC News about 500 workers took the offer, a hundred more than what Holden aimed for.
John Camillo, a secretary for the Australian Manufacturing Workers Union says the interest in leaving signifies the deep concern that workers have for the future of Holden in Australia.
"These people would rather take the VSP (voluntary separation package), move on and find a job elsewhere," Camillo said.
"Some of them have found employment elsewhere, some haven't, but they're prepared to leave now rather than continue going through the next few months or years of uncertainty about the automotive industry."
According to the ABC report, Holden says the offers could now be discussed with the workers' families and the redundancies are not expected to be finalized for several days.