Mark Bernard will return to Holden as Chairman and Managing Director to oversee the company's transition from manufacturer to importer and distributor of GM products built overseas and imported with the brand's Lion badge.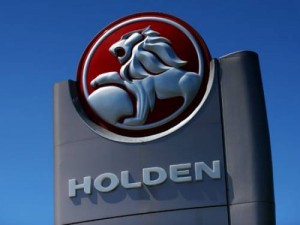 The appointment will see Mr Bernard take over the reins from the brand's CFO Jeff Rolfs, who was appointed as the company's interim General Manager following the resignation of Gerry Dorizas back in October.
According to the press release on Autoblog, Mr Bernhard began his career in the automotive industry at Holden in 1986, undertaking senior finance roles across GM's global operations, over the past four decades. He is a former CFO of GM Holden and his current position is Vice President and CFO of Shanghai GM.
General Motors (GM) Executive Vice President and President of GM International, Stefan Jacoby, said Mr Bernard's background and experience made him the perfect candidate for the job.
"Mark's knowledge of GM Holden, our region and GM's global operations will serve him well in his new role," Mr Jacoby said.
"He will champion the ongoing transition of GM Holden to a National Sales Company and the repositioning of the Holden brand for long-term growth and profitability."
Mr Jacoby also thanked Jeff Rolfs for his service as interim CEO and stressed that he was still a major part of the company's future plans.
"I want to thank Jeff for taking on leadership of GM Holden on an interim basis. Once the transition with Mark is complete, Jeff will continue to play an important role at GM Holden as CFO," Mr Jacoby said.
In addition to announcing Mr Bernard's appointment as the new head of Holden, Mr Jacoby announced details of the company's major new vehicle launch program, which envisages the delivery of 24 major new vehicle launches and 36 new powertrain combinations over the next five years.
"GM is investing significantly to broaden the Holden product portfolio and deliver world-class vehicles. Holden is accessing GM's global operations to assemble its biggest and best ever product line-up. This new model onslaught will ensure Holden has world-class products in every major segment – a true customer-driven product strategy," he said.
"While I can't reveal all the details, I can say that Holden will debut an all-new Barina Spark in the first quarter of 2016, launch a global Captiva replacement and another all-new, world-class SUV to ensure comprehensive offerings in the crucial SUV market segment. Supporting this product onslaught is the bold, new Let's Go There brand campaign and an ongoing commitment to achieving best-practice customer service."
Mr Bernhard will assume his new role in the third quarter this year.