In a bid to expand its footprint in Australia to a wider range of technology resellers and strategic partners, Stratasys' subsidiary MakerBot has added Australian Alloys as a distributor of its MakerBot® 3D printing and scanning products in Australia.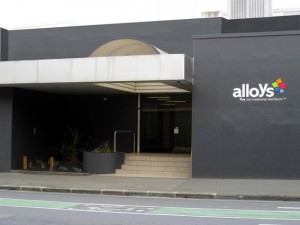 Alloys is one of Australia's oldest and largest electronics distributors.
According to the press release, the Melbourne-based company will distribute MakerBot Replicator® 3D Printers, which include the MakerBot Replicator Desktop 3D Printer, the MakerBot Replicator Mini Compact 3D Printer, the MakerBot Replicator Z18 3D Printer and the MakerBot Replicator 2X Experimental 3D Printer. In addition, Alloys will offer the MakerBot Digitizer™ Desktop 3D Scanner, MakerBot PLA and ABS Filaments, and other MakerBot 3D printing accessories and will provide localised product training and support.
"We believe that with a network of more than 1,000 resellers and four showrooms in major cities throughout Australia, Alloys will help us expand our business in Australia. Alloys has 30+ years of experience in technology distribution and has close connections to the education, design and engineering vertical markets that align with MakerBot's core customers. This approach is exactly the kind of mindset we were looking for to help us make further headway into the Australian market," noted Mark Schulze, general manager of the Americas and Emerging Markets for MakerBot.
"We're thrilled to partner with MakerBot, a market leader in the 3D printing industry, to offer our resellers a comprehensive 3D printing portfolio. Alloys has a long history of working with resellers in traditional and large-format printer channels, catering to design and engineering professionals, a market sweet spot for MakerBot. We think partnering with MakerBot will provide us with a great starting point to grow the 3D printing market in Australia. The MakerBot 3D Ecosystem is a market distinguisher and helps make 3D printing accessible in more ways than any other 3D printer brand on the market, which is a key selling point in what our resellers are looking for," said Paul Harman, CEO of Alloys.