Leading professional recruitment consultancy Michael Page has released a report which revealed that confidence within Australia's manufacturing industry remains stable despite volatile market conditions and low-level hiring for manufacturing professionals.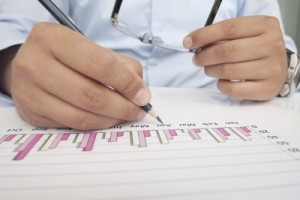 The report found that 34% of employers rate overall confidence within the industry as "fair", while 28% said it was "good". The positive sentiment towards Australia's industry was also reflected in the numbers referring to the confidence in the national economy, with 57% of all respondents rating it as "fair", and 21% as "poor".
According to the report, 52% of manufacturing employers are not expecting to increase headcount, although 75% said they will be rewarding their staff with a salary increase.
"In the past five years we have witnessed the manufacturing industry in Australia in transition," said Joe Vize, Director of Engineering, Manufacturing, Supply Chain and Property, Michael Page Australia.
"The impact of the mining and resources boom and the consequent strength of the Australian dollar have had a volatile affect on the export market."
Hiring activity varies by state and remains the highest in Victoria and New South Wales, with mid-level professionals the most in demand. According to the report, demand for skilled staff in the dairy, FMCG and biomedical sectors remains steady for both operational leadership roles and technical and development roles.
"As a whole, confidence is steady in the manufacturing industry, with increased confidence in the FMCG and dairy sectors," said Mr Vize.
"We expect hiring to remain consistent over the next 12 months."
To view the full report, please go to: http://www.michaelpage.com.au/news-research-centre.