Leading appliance manufacturer LG has released a new battery storage system that trumps any other comparable product on the market in terms of price, performance and lifespan.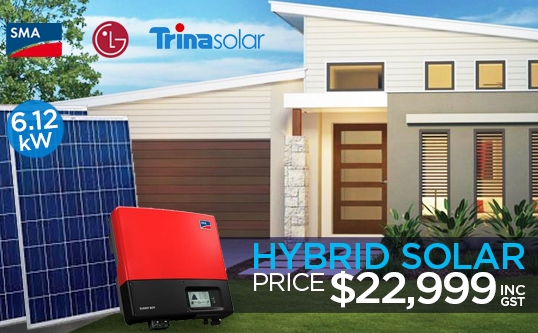 While global tech giant Tesla pompously released its own battery storage system a few months back, the South Korean company went quietly about their business and unveiled a product that matches and exceeds the specifications of any rival product.
According to LG, the Chem Residential Energy Storage Unit (RESU) 6.4kWhr battery is similar in size, shape and capacity to the Tesla battery storage system, with a lifespan of 15 to 20 years, or 6000 cycles.
The company said its battery solution features higher energy density ratio compared to any rival product and will easily defy grid costs with a typical cost per kWhr of around 15 cents over 15 years.
Solar installation company Ecoelectric obtained and tested LG's Chem RESU and concluded that the product was one of the highest quality offerings on the market "with a price point other companies can't even get close to".
"The RESU integrates flawlessly with SMA's Sunny Boy inverters. This combination can be used as both a hybrid and or off-grid solution and allows for high output with extremely long life spans, which are backed by trusted warranties," said Managing Director Jeff Wehl.
"And apart from delivering power at less than grid costs, which is undoubtedly appealing to Australian consumers due to the country's record breaking electricity costs, the added benefits also include enhanced power quality and backup protection."
Unlike Tesla's battery storage solution, which is sold out until at least mid-2016 and poses many questions about how it can be effectively integrated with grid and renewable energy sources, LG's unit is available in Australia now and is certified for use with many solar invertors.
More detailed information on LG's unit is available at Ecoelectric's blog: https://www.ecoelectric.com.au/tesla-outpaced-by-lg-resu-6-4.