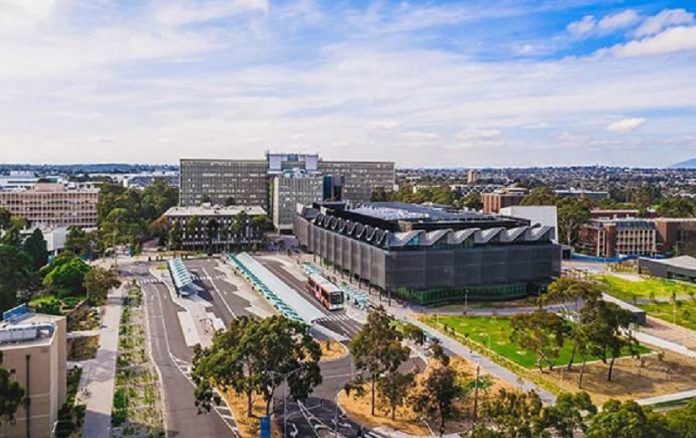 The Victorian Government will invest $11 million to help Monash University eliminate fossil fuel dependency and reach net zero emissions by 2030.
Announced by Minister for Higher Education Gayle Tierney, the funding will support a multi-year physical and digital transformation of the University's Victorian campuses to drive cost savings and eliminate emissions.
This includes powering heating and cooling systems with electricity at the Clayton campus to reduce natural gas consumption.
The funding, which is part of the Victorian Higher Education State Investment Fund (VHESIF), will also support the upgrade of Monash's building control systems at Clayton, Caulfield, Parkville and Peninsula, enabling  AI-driven energy efficiency and grid interaction to reduce energy consumption, and accelerate the uptake of renewable energy on campus and in the broader energy network.
Monash University already reduced its emissions by 40% between 2015 and 2020 and currently sources 55% of its energy from renewables.
President and Vice-Chancellor Professor Margaret Gardner said this next stage would accelerate the University's Net Zero Initiative.
"In line with Monash's strong commitment towards climate change and making a positive impact through our research, education and operations, the University aims to showcase solutions that will help increase productivity and stimulate investment to deliver net zero emissions," Professor Gardner added.
Minister Tierney said the project would create about 100 jobs in energy efficiency and construction while reducing reliance on natural gas and maximising usage of renewable electricity across the campus.
"We're proud to invest in this project because it will help innovate Monash's campuses plus create great research, learning and job opportunities for Victorians – it ticks all the boxes," she concluded.
Image credit: https://www.monash.edu/news/articles/monash-awarded-$11-million-to-accelerate-net-zero-initiative