Murray Goulburn Co-operative Co Limited (Devondale Murray Goulburn), Australia's leading dairy food company, will invest $127 million in three capital projects to upgrade its existing capacities in Victoria and Tasmania over the next 12 to 18 months.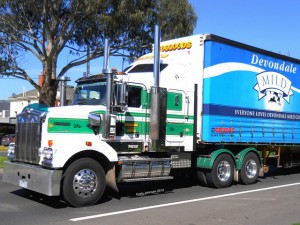 According to the media release by Devondale, a large portion of the total sum ($74 million) will be invested in Consumer Cheese at Cobram, while the remaining $53 million will be used to boost production of Infant Nutrition at Koroit and Cobram ($38 million) and Dairy Beverages at Edith Creek in Tasmania ($14 million).
Devondale Murray Goulburn Managing Director, Gary Helou said the investment was another step forward in the transformation of the co-operative and the Australian dairy industry.
"The three projects announced today involve investment in world-leading technology with state-of-the-art automation for processing and packaging a range of dairy foods destined for Asian and Australian consumers."
"The plants will carry superior capabilities to customise dairy products for local preferences with efficiency and speed to meet the growing demand for high quality and safe dairy foods from Australia," said Mr Helou.
An article on Dairy News Australia reveals that the new investment comes on top of the $120 million investment made last year in two new state-of-the-art dairy milk liquid facilities in Melbourne and Sydney, as well as the $19 million in projects to increase UHT capacity at Leongatha, $5 million for consumer butter at Koroit and $2 million to increase cheese capacity at Cobram.
"We are investing in the future of Devondale Murray Goulburn to deliver higher farmgate returns, as we strive to navigate a new path to meet and serve the growing needs of international consumers and customers for Australian made dairy foods. We are building a better connection with key markets to become the first choice in dairy foods and investing in the future of the Australian dairy industry with the aim of returning it to profitability and growth, ensuring our relevance in the global market," Mr Helou said.
The projects are dependent on upgrades to regional infrastructure, particularly energy, and Devondale Murray Goulburn will seek to work with the Government and energy providers to deliver the upgrades.