Murray Goulburn (MG) has announced that Mr Gary Helou will step down from his role as Managing Director after both parties agreed that the stewardship of the company going forward will be "best served" under new leadership.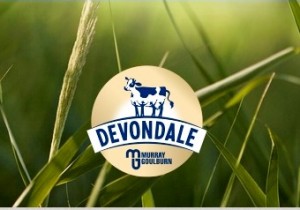 The company said that Mr Helou, who will also cease to be a director of MG Responsible Entity Limited – will remain with the company for a short period to assist with the transition to an interim Chief Executive Officer (CEO) while a search for a successor is undertaken.
MG Chairman Philip Tracy said the company's Executive General Manager Business Operations, Mr David Mallinson, has been appointed interim CEO of MG and MG Responsible Entity Limited.
"We are very fortunate to have within the ranks of our leadership team an executive with the breadth and depth of experience that David brings to MG. David has a track record delivering growth and operational turnaround programs and proven management experience across multiple geographies," he said.
"Prior to today, David has also been leading MG's Business Operations which encompasses the breadth of MG's supply chain, from farm to market and employs 1,700 of MG's 2,400 people, so he is well placed to assume the interim CEO position."
Regarding Mr Helou, Mr Tracy said he will go down in history as "a visionary leader" who delivered a strategy that has transformed the industry.
"Gary has made a significant contribution to MG and has been a powerful driving force behind our transition to become a globally recognised, ASX-listed food business. We thank Gary for his passion, drive and leadership during what has been an important transformation period for MG," he added.
Commenting on his appointment, Mr Mallinson said:
"MG is a great business with a strong growth future. I firmly believe MG's value add strategy is the right direction for the company and I look forward to working with the MG team to execute the strategy, with discipline and rigour in the weeks and months ahead."
MG also announced that the Chief Financial Officer, Mr Brad Hingle has resigned from his position following Mr Helou's decision to step down as the Managing Director but will remain in the business to assist with the finalisation of the FY16 annual results.