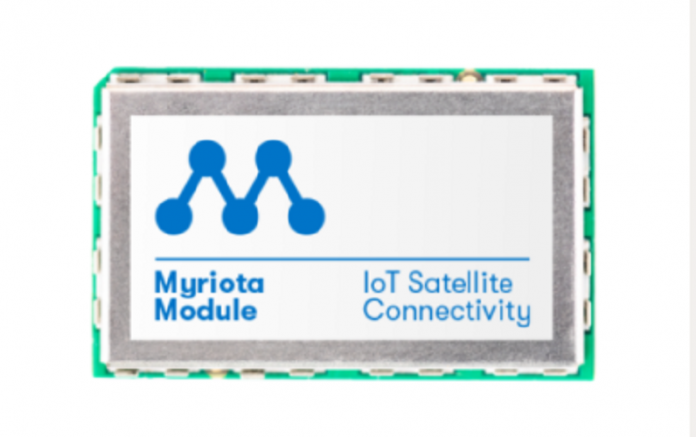 Adelaide-based space company Myriota has secured a $5.48 million contract with the Australian Defence Force's (ADF) Innovation Hub to expand its Internet of Military Things (IoMT) solution for use by Defence.
The contract will see Myriota use its network of nano-satellites to retrieve data from sensors across hundreds of Defence platforms, forming a global, space-enabled communications network.
In announcing the partnership with Myriota, Defence Industry Minister Melissa Price said the contract would contribute to growing 'a robust, resilient and innovative industrial base for space technologies in Australia'.
"Sovereign, space-enabled capabilities are critical to the future of Defence," Minister Price said.
"This innovation could enable the secure transfer of Defence data from almost anywhere on Earth.
"The Morrison Government's investment in innovative space technology through the Defence Innovation Hub complements our $7 billion commitment to significantly increase investment in Defence's space capabilities.
"This investment will help build Australia's sovereign space industry and skilled workforce."
Myriota CEO and co-founder, Dr Alex Grant, said the contract follows Myriota's successful engagement with Defence's Next Generation Technologies Fund, part of the integrated Defence innovation system.
He said the project would leverage Myriota's cutting-edge technology to improve military logistics management, situational awareness, training and battlefield effectiveness.
"We are thrilled to continue our partnership with the Australian defence industry in the IoMT arena, and to leverage our secure, private and sovereign technology to address specific use cases alongside the Defence Innovation Hub," Dr Grant stated.
"We are thrilled to continue our partnership with the Australian defence industry in the IoMT arena, and to leverage our secure, private and sovereign technology to address specific use cases alongside the Defence Innovation Hub."
Image credit: https://myriota.com/products/