Aerospace and defence contractor Boeing has announced that it has been awarded the first contract to take humans into space.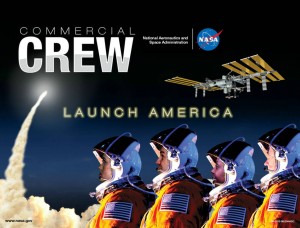 This is the first time in human spaceflight history that NASA has contracted with a commercial company for a human spaceflight mission. Boeing was selected in September 2014 to build and fly the United States' next passenger spacecraft, the Crew Space Transportation (CST)-100.
According to the official press release, the Commercial Crew Transportation System (CCTS) is being developed in partnership with NASA's Commercial Crew Program.
NASA plans to send Boeing's spacecraft on a crew rotation mission in late 2017.
"We're on track to fly in 2017, and this critical milestone moves us another step closer in fully maturing the CST-100 design," said John Mulholland, vice president of Commercial Programs.
"Our integrated and measured approach to spacecraft design ensures quality performance, technical excellence and early risk mitigation."
Under the $4.2 billion Commercial Crew Transportation Capability (CCtCap) contract, Boeing is guaranteed at least two and potentially six service flights after completing human certification.
"This occasion will go in the books of Boeing's nearly 100 years of aerospace and more than 50 years of space flight history," said John Elbon, vice president and general manager of Boeing's Space Exploration division.
"We look forward to ushering in a new era in human space exploration."
SpaceX is also expected to receive its first order later this year; however it is not yet decided which of the two companies will fly the astronauts first.
"Missions flown to the station on Boeing's Crew Space Transportation (CST)-100 and SpaceX's Crew Dragon spacecraft will restore America's human spaceflight capabilities and increase the amount of scientific research that can be conducted aboard the orbiting laboratory," NASA said in a press release.
"Final development and certification are top priority for NASA and our commercial providers, but having an eye on the future is equally important to the commercial crew and station programs. Our strategy will result in safe, reliable and cost-effective crew missions," said Kathy Lueders, manager of NASA's Commercial Crew Program.
For more information about NASA's Commercial Crew Program, visit http://www.nasa.gov/commercialcrew
More information about the CST-100 can be found at www.boeing.com/cst100