Sacramento-based Aerojet Rocketdyne, a subsidiary of Aerojet Rocketdyne Holdings, has been contracted by NASA to restart the production line for the RS-25 engine for the agency's Space Launch System (SLS).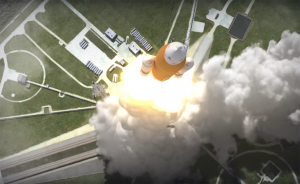 Aerojet Rocketdyne was named the prime contractor for the RS-25 and will manufacture four of these engines, which will be fitted on the SLS to propel the agency's Orion spacecraft and explorers on deep space missions, including to an asteroid placed in lunar orbit and ultimately to Mars.
The $1.16 billion contract, which runs from November 2015 through September 2024, will see Aerojet Rocketdyne modernise the space shuttle heritage engine to make it more affordable and expendable for SLS by utilising 3D manufacturing techniques.
"The new RS-25 engine developed under this contract will have fewer parts and welds and will be certified to a higher operational thrust level," NASA said in a statement.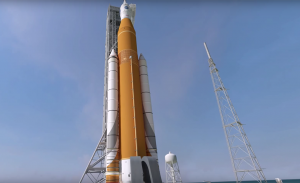 "The new engine benefits from improvements in materials and manufacturing techniques such as five-axis milling machines, 3-D manufacturing and digital X-rays."
According to Aerojet Rocketdyne, the first flight test of the SLS is scheduled for 2018, and it will be configured for a 70-metric-ton lift capacity and carry an uncrewed Orion spacecraft.
The company said that as SLS evolves, it will be the most powerful rocket ever built and provide an unprecedented lift capability of 130 metric tons.
"The RS-25 engines designed under this new contract will be expendable with significant affordability improvements over previous versions," said Jim Paulsen, vice president, Program Execution, Advanced Space & Launch Programs at Aerojet Rocketdyne.
"This is due to the incorporation of new technologies, such as the introduction of simplified designs; 3-D printing technology called additive manufacturing; and streamlined manufacturing in a modern, state-of-the-art fabrication facility."