The Data to Decisions CRC has announced the appointment of Stephen Merchant and Hugh Durant-Whyte to its Board of Directors at its Annual General Meeting (AGM) held on 19 November 2015 in Adelaide.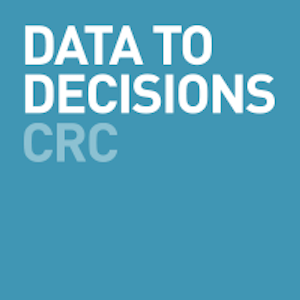 Mr Merchant spent the bulk of his 40 year career serving at various capacities with the Australian Government. During the latter stage of his career, he acted as Secretary of the Department of Defence on more than one occasion and also held a variety of senior appointments in the Australian Intelligence Community.
Professor Durrant-Whyte is an academic, engineer and entrepreneur who pioneered the field of statistical data fusion, in particular its application in autonomous robotics and in large-scale intelligent systems. He spent the least four years as the CEO of National ICT Australia (NICTA).
CEO Sanjay Mazumdar said their appointment to the Board brought "a wealth of experience" in Information and Communications Technologies (ICT), national security, Research and Development (R&D), Intellectual Property (IP), commercialisation and technology transfer.
"Both Steve and Hugh will add significant expertise and strategic insight to the Board and I look forward to working with them closely over the coming years," he said.
At the same time, D2D CRC founding member Suzanne Campbell confirmed her retirement from the Board at the AGM.
"The Board farewells Suzanne Campbell, one of its founding members," Chairman Tim Scully said.
"Suzanne's skills and experience, particularly her intimate knowledge of Australia's IT industry, helped the D2D CRC through the exciting but challenging time of setting up the CRC as a corporate entity. Her significant contribution enabled us to 'hit the ground running' and start operations quickly."