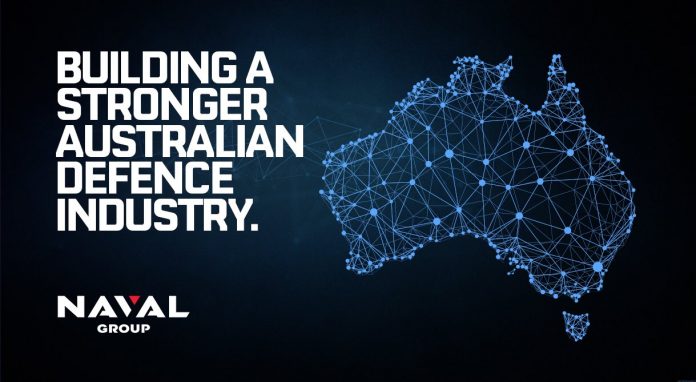 Media Release
Naval Group Pacific to collaborate with Government, academia and industry in world-class Australian R&D initiative to launch in Q1 2020.
Naval Group Pacific has today joined sixteen partners in government, academic and industry enterprises, to sign a statement of principles for the future establishment of the Australian Maritime Development Centre (AMDC). The new best in class national research capability is set to become the science, technology and innovation centrepiece of Australia's maritime and naval
shipbuilding enterprise.
"Naval Group is incredibly proud to be part of establishing the world class centre of scientific research and development. For over 400 years Naval Group has been developing and refining new technologies and innovation, and we look forward to sharing our expertise and know-how with the region's brightest minds. It's our hope that together, we can simultaneously solve the industry's most critical challenges and build upon Australia's defence capability," says Francois Duthoit, Vice President for International Development and Cooperation at Naval Group.
"Naval Group Pacific's role in the Australian Maritime Development Centre is another symbol of our commitment to the ongoing growth of the Australian defence industry and maritime future." Says François Romanet, CEO of Naval Group Pacific
Naval Group Pacific, Naval Group's Sydney based subsidiary, leverages the dynamic R&D policy of its parent company to solve some of the local defence industry's most critical challenges through initiatives such as the AMDC.
In support of Australia's national security requirements, the Australian Maritime Development Centre plans to be positioned to augment the capabilities of Defence Science & Technology and serve the needs of the Royal Australian Navy and the Department of Defence. Advancing Australia's maritime science, engineering and technology capabilities, the AMDC will seek to foster industry wide gains through independent and collaborative research, open innovation and the development of new intellectual capital.
The AMDC follows a unique model originally launched by Naval Group in France with its Technocampus based in Nantes. The AMDC is a collaboration between ASC, CSIRO, Deakin University, Defence Innovation Network – NSW, Defence SA, Flinders University, Naval Group, The Government of New South Wales, The Government of Victoria, The University of Adelaide, The University of Melbourne, The University of New South Wales, The University of South Australia, The University of Sydney, Australian Maritime College of The University of Tasmania, and The University of Technology Sydney.
Image Credit: www.naval-group.com