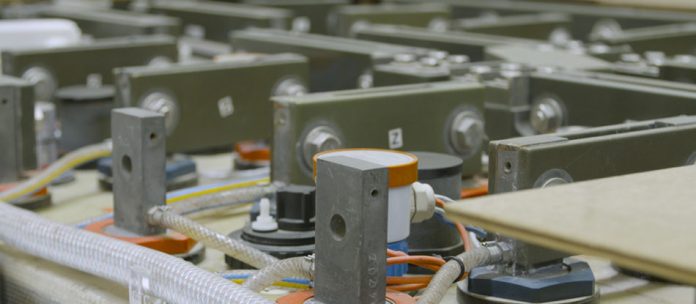 Adelaide-based PMB Defence and Greek company Systems Sunlight have been subcontracted by Naval Group Australia to develop designs of the main storage batteries for the Attack class submarines.
Singled out as one of the "Top 5" critical equipment items to the overall design of the Attack class submarine, the main storage batteries are responsible for supplying power to the propulsion system of the submarine and to other equipment on-board the ship.
Defence Minister Linda Reynolds said the announcement marks another significant milestone in the design and delivery of the Attack class submarine program.
"A competitive process will ensure the final designer selected will deliver the very best battery technology to meet the key performance requirements of the Attack class submarine," the Minister added.
PMB a leading supplier of high quality energy and specialised engineering solutions for submarine platforms in Australia. The company has been supplying batteries for the Collins class submarine fleet since 1989 and has also been engaged by Defence to explore a new battery technology that may prove a suitable replacement for lead-acid batteries over the life of the Attack class submarine.
PMB's Chief Executive Officer, Stephen Faulkner, welcomed the announcement by Naval Group Australia. "PMB looks forward to applying its unique understanding of Australian submarine operations to the design and manufacture of a superior Attack Class submarine battery system," Mr Faulkner said.
"This contract supports PMB's ongoing growth of its skilled workforce and Defence exports from its Australian facilities."
Systems Sunlight specialises in the development and production of batteries and energy storage systems for naval, industrial and advanced technology applications.
The company's Advanced Batteries BU Director Dimitris Naoumidis said Sunlight's Australian Industry Capability Plan outlines its commitment to local manufacturing in Australia.
"Sunlight prides itself on being provided with the opportunity to be part of the Attack Class program," he said.
"Sunlight is committed to assisting Australian industry and meeting and exceeding the expectations of the Commonwealth of Australia for maximum endurance and performance of the Attack Class Submarine batteries.
"As outlined in our Australian Industry Capability Plan that has been submitted as part of the selection program, new jobs and revenue will be created."
John Davis, CEO, Naval Group Australia said the supply contract will be awarded to the organisation that provides a technically superior design, represents the best value for money and demonstrates a strong commitment to the program's Australian Industry Capability requirements.
"Naval Group will continue to work with both parties in a range of areas moving forwards to ensure best program outcomes and the maximisation of the involvement of Australian industry in all phases on the contract," he concluded.
Image credit: https://naval-group.com.au/