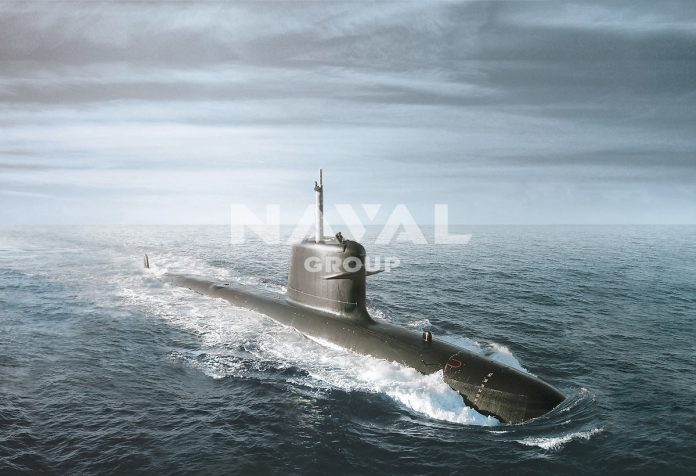 Naval Group has released expressions of interest (EOIs) and requests for information (RFIs) for the Future Submarine Program's major equipment and common technologies as it look to help get Australian industry involved in the $50 billion project.
Brent Clark, Interim CEO of Naval Group Australia, said the EOI relating to major equipment for the project include electrical, fluidic, mechanical, and heating, ventilation and air conditioning equipment.
He said the company has also released a number of RFI for common technologies and encouraged Australian suppliers to respond if they are compliant with the requirements of a variety of products including castings, steel bars, alloy and steel forge parts and titanium bars.
"We are seeking Australian companies to take part in the largest Defence acquisition project in Australia's history, a project that will span 50 years," Mr Clark said.
"We encourage suppliers from across all industries, regardless of background and size, to review the EOIs and RFIs and let us know if they have the products and/or equipment to design and build Australia's next generation of submarines."
Defence Industry Minister noted that some 130 companies have to date been pre-qualified by Naval Group to be part of the program, adding that Australian industry involvement in the project was expected to generate an annual average of around 2,800 jobs.
"These are the first major equipment information requests released by Naval Group, with more scheduled for release progressively throughout 2018, and complemented by the continuation of industry briefing days," the Minister said.
"Naval Group continues to support the Turnbull Government in this endeavour and is looking to Australian industry to manufacture and supply critical equipment and other common technologies for the submarines."
"Opportunities exist for Australian industry to provide everything from electrical, mechanical, heating and air conditioning equipment, to castings, steel and titanium products. This is part of a wider suite of activities aimed at collecting information on industry's capability to supply products and technologies required to manufacture and sustain the Future Submarines in Australia."
According to Naval Group, both the EOIs and the RFIs will remain open until Friday, 5 January 2018.
Image credit: www.mediacenter.naval-group.com