Australian licensed fund manager Artesian Capital Management has established a $10 million early stage investment fund with the ilab incubator which is based at The University of Queensland's (UQ) Long Pocket site.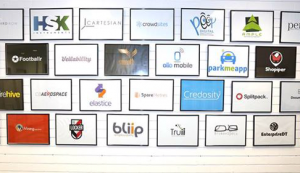 According to the media release by UQ, the Queensland Government has committed to continue funding ilab until 2019.
"It has incubated more than 100 start-up companies since 2000, helping them raise more than $70 million in grant and investment capital to fund their growth, and generating nearly 400 technology jobs," said Minister for Science, Information Technology, Innovation and the Arts Ian Walker.
"One of the big issues for our start-ups is getting that all-important early stage support to assist them in developing into investment-ready companies."
ilab operates as a Division of UQ's commercialisation arm, UniQuest and will be in charge of the selection of start-ups and guiding the companies through its operational programs, facilities and mentor networks.
"With that pedigree, ilab is producing start-ups that are developing a steady stream of highly scalable businesses that are attractive to investors," said Artesian Venture Partners Managing Principal Mr Jeremy Colless.
"As a result of ilab's successes and expansion, we are excited to be building a $10 million tax-effective fund to invest in ilab's start-ups at all critical stages of their development.  This will provide important support to Queensland's early stage start-up businesses, as well as unparalleled opportunities to invest in the burgeoning Queensland tech start-up community."
Dr Dean Moss, CEO of UniQuest penned the funding agreement "a strong endorsement of the ilab program and UniQuest's commitment to cultivating innovation."
"It is a way to further bolster Queensland-based innovation and continue to source and guide these early stage companies through the difficult initial business validation stages and subsequently helping them look to global markets," Dr Moss said.
Formalised through a Heads of Agreement, the fund is set to begin operating this year with Artesian Capital Management as lead manager.