Australian Minister for Industry Ian Macfarlane MP and Victorian Minister for Manufacturing David Hodgett MP yesterday announced a grant in the amount of $700,000 to Taylor Ferguson & Co Pty Ltd, trading as Alepat Taylor, one of Melbourne's leading wine and spirit suppliers.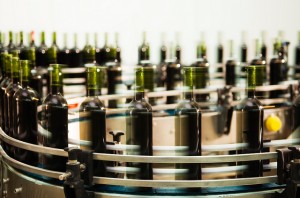 According to the media release issued by the Premier of Victoria Denis Napthine, the investment in Melbourne's north will generate 14 new manufacturing job, including lab technicians and production controllers by 2016.
The grant will support a $2 million installation of a new bottling line for the company that services more than 4,000 liquor stores, restaurants, bars and clubs in Australia. The investment will increase production capacity and accommodate a wider range of beverage bottles and closures.
"This investment is great news for the Australian manufacturing sector and great news for Melbourne's manufacturing community in the northern suburbs. Currently, the company's bottling line has a maximum capacity of 5,500 bottles per hour. This project will allow for a new bottling line capable of up to 10,000 bottles per hour that will also accommodate different bottle types," said Victorian Senator Bridget McKenzie who represented Minister for Industry Ian Macfarlane at yesterday's announcement at the Preston site.
"This expansion will also allow the company to establish a second production shift to cope with the anticipated increased demand from current and new customers for the Australian and overseas markets. This investment is a show of confidence in a long standing company in Melbourne's north that is adapting to global changes and seeking new markets both at home and overseas."
Mr Hodgett pointed out that this was the third project to be funded under the Melbourne's North Innovation and Investment Fund (MNIIF).
The Federal Government will contribute $30 million, the State Government $9 million and Ford Australia $10 million.
"Melbourne's north is a hub of industry. Today's announcement at Alepat Taylor provides a terrific example of innovation and export growth led manufacturing that is helping to create new jobs in Victoria. We are partnering with both the Commonwealth and Ford Australia to help entrepreneurial local businesses like Alepat Taylor to undertake projects that will create new jobs and new opportunities," he said.
"Today's announcement is a great example of the MNIIF delivering its goal of supporting investment by local business that results in new, sustainable jobs and assisting the region to diversify its economic base. Ford Australia is proud to be associated with the MNIIF as it's an important element of Ford Australia's commitment to transform its Australian business and support stakeholders affected by our changes," said Bob Graziano, President and CEO of Ford Australia.