Australian Tartaric Products' (ATP) innovative $11 million renewable energy plant, that opened earlier this month at its Victorian facility at Colignan, has already delivered reduced energy bills and lower carbon dioxide emissions for  the country's largest manufacturer of natural tartaric acid.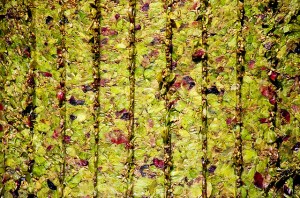 ATP collects waste grape marc, sludge and lees from the Murray Darling, Riverina and Swan Hill wine regions, then supplies the tartaric acid back to the industry for use in the wine making process.
"We take waste from the winery industry and convert those to tartaric acid and grape spirit," said Ben Manfield, General Manager at ATP.
"So one of our waste streams from the winery is grape marc, which is the skins and pips left over when the grapes are initially crushed."
According to the article on ABC, the spent marc — which would otherwise be used for making compost or as stock feed — is now burnt in the newly installed biomass boiler to generate steam, and power the processing plant.
By producing its own energy, the company expects to trim its oil and electricity bills by $1.52 million a year, with further $1.5 million saved on bottled gas it previously used to run its boilers.
"We've also started generating electricity this year, and we're noticing a drop in the power bill as well," Manfield said.
While the processing plant is currently consuming most of the energy generated, Mr Manfield wouldn't rule out the possibility of exporting any excess power it may produce in the future.
"You never know," he said.
According to the article on Sunraysia Daily, the Victorian Government's Regional Growth Fund provided a $1.8 million grant for the project, the Federal Government contributed with a $1.7 million renewable-energy grant, while ATP and the National Australia Bank funded the rest.