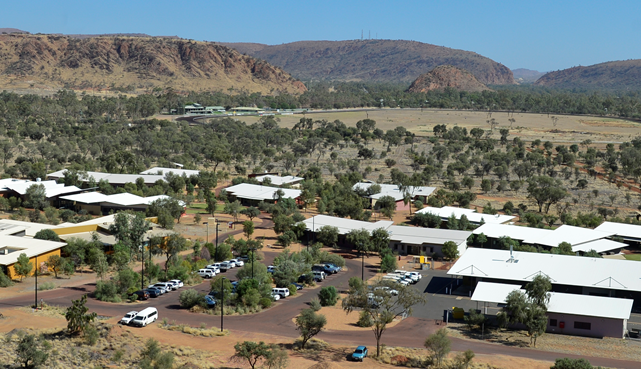 The Territory Labor Government will invest $5 million over three years in a new energy centre in an effort to achieve the target of 50% renewable energy by 2030.
Housed at the Desert Knowledge Precinct in Alice Springs, the Intyalheme Centre for Future Energy (ICFE) will become the knowledge infrastructure to roll out the Government's Roadmap to Renewables report.
"We are investing in science and we are investing in Alice Springs to help us achieve our renewable energy target. Investment in solar energy and other renewables creates jobs, is a boost for economic development, and puts less pressure on our natural environment," said Member for Braitling Dale Wakefield.
"Capitalising on our renewable resources will also deliver secure, reliable and affordable power for families and businesses."
"Solar power is a major renewable energy that we are in a unique position to take advantage of in Alice Springs. With the new energy centre, we will be positioning ourselves as the Solar Capital of Australia and lead the way in research, development and implementation."
The ICFE will be run by Desert Knowledge Australia (DKA), the Northern Territory leader and innovator in renewable energy technologies and practical integration, which will have the ability to further attract partnerships and investments.
"We will be reaching out to create partnerships with stakeholders in the energy sector across Australia such as the Commonwealth's Australian Renewable Energy Agency, the Clean Energy Finance Corporation, and other enterprises who share DKA and the Government's vision for robust energy solutions," said DKA Chief Executive Officer, Ms Lauren Ganley.
"We will also build on the excellent infrastructure that already exists at the Desert Knowledge Precinct and be in a position to assist the energy sector identify the knowledge they need, then develop and share it."
The centre's rollout, which will begin in January 2018, will be overseen by ICFE's newly appointed General Manager, Ms Sara Johnson.
Image credit: www.desertknowledge.com.au/Precinct