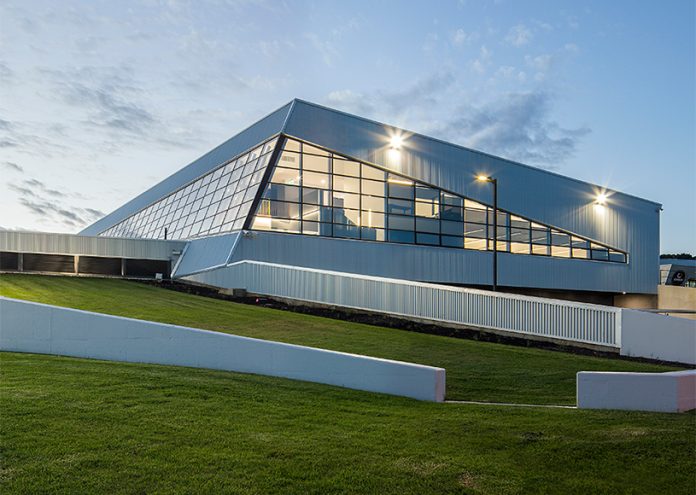 Victorian Minister for Regional Development Jaala Pulford has officially opened ManuFutures – a new industrial innovation and accelerator hub that is expected to create dozens of manufacturing jobs in Geelong.
Located at Deakin University's Waurn Ponds campus, Geelong's new advanced manufacturing innovation and industrial accelerator will support up to 15 commercial enterprises and 150 people working in advanced manufacturing industries ranging from start-ups to global corporations.
The new facility, which includes flexible manufacturing production space, lab space, serviced offices, reception, and meeting areas, will focus on creating new products and driving the region's transition to advanced manufacturing by leveraging Deakin University's industry-focused research expertise.
Ms Pulford said the $13 million facility will attract private investment, boost commercial returns from research for advanced manufacturing enterprises, and drive the Barwon Region's transition to high tech, smart manufacturing.
"Geelong has a strong manufacturing future, and with the opening of ManuFutures, it shows a real vote of confidence in Geelong as it embraces hi-tech and innovative manufacturers," the Minister said.
"The project will create jobs, boost commercial returns from research, and act as an investment attractor for the Barwon region."
Member for Geelong Christine Couzens, who attended the official opening ceremony alongside Minister Pulford, said ManuFutures will attract and foster a highly skilled workforce within the Geelong Future Economy Precinct and surrounding regional businesses.
"We're delivering on our election commitment to make this a reality for Geelong," she continued.
"We have a proud history of manufacturing and innovation in Geelong and now we have an even brighter future to look forward to. Importantly this means more jobs for Geelong."
The facility will also house several new tenants – including Insight Engineering, HeiQ, Flaim Systems, Partington Advanced Engineering, FormFlow, Conflux Technology and The Smart Think – which will also benefit from co-location with Deakin University and have access to research teams, student placement programs, specialist technologies and equipment through various Deakin centres.