Leading electronic manufacturing services (EMS) company SRXGlobal has invested in a new $125,000 prototyping facility in Dandenong, which is expected to generate six new jobs.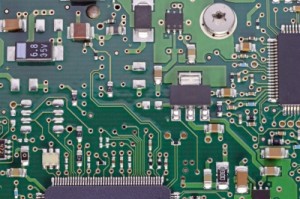 SRXGlobal is the leading EMS provider in Australasia with manufacturing facilities in Dandenong, Malaysia and New Zealand. The company employs approximately 200 people at Dandenong, and boasts an Australian sales turnover of more than $35 million and over $60 million globally. SRXGlobal's local customers include the CSIRO, Rio Tinto, ResMed and Siemens Rail.
Victorian Minister for Technology Gordon Rich-Phillips opened the facility on Friday and said SRXGlobal's Rapid prototype line will enhance its technical capabilities and would be a welcome resource for the Electronic Manufacturing sector. Mr Rich-Phillips said the investment in the hi-tech facility is an example to other companies seeking to create new markets and boost exports.
"SRX Global is one of the most pre-eminent Electronic Contract manufacturing companies in Australia, with its core markets including medical devices, communications, security, defence and industrial — manufacturing the world's smallest ultrasound machine," the Minister said in a media release.
"Significantly, the company's export market contributes up to 75 per cent of its production. This is comprised of direct exports and manufacturing into products by their clients for subsequent export sales to the USA, Europe and Asia."
"SRXGlobal also delivers design for manufacture and test services, procurement, printed circuit board and box building assembly, testing and repair services, and quality management."
SRXGlobal provides competitive advantage to OEMs, allowing them to focus on their own core business drivers such as New Product Development and Sales and Marketing. Read more about their services here.