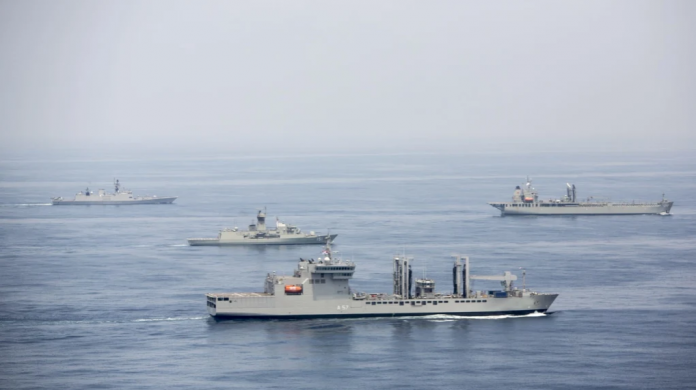 Construction works are set to commence later this year on new Defence facilities at HMAS Stirling and Henderson that will support Navy's new Perth-based ships, as well as the increased number of Navy personnel living and training at HMAS Stirling.
The first tranche of works at HMAS Stirling and the Australian Maritime Complex will be carried out by Lendlease Building Contractors under a $365 million managing contract announced Monday.
Defence Industry Minister Melissa Price said the project will provide a major economic boost for Western Australia and support up to 750 construction jobs.
"Major infrastructure projects like these will continue to support our defence and construction industries at a time of great uncertainty during the COVID-19 pandemic," Minister Price said.
"The Morrison Government has ensured local industry is given maximum opportunity to be involved, with Lendlease committing to an 85 per cent target for local sub-contract work under our Defence Policy for Industry Participation.
"These works are the third package to be delivered under the Navy Capability Infrastructure Sub-program, which will total approximately $2.1 billion of new facilities and infrastructure to be delivered across Australia over the next six years."
The announcement follows the commencement of construction of the remaining ten new Arafura Class OPVs, being built at the Civmec shipyard in Henderson. The first two OPVs The first two vessels are already under construction by Prime Contractor Luerssen Australia and ASC in Adelaide.
The first of the Arafura Class vessels, HMAS Arafura, will be based at HMAS Stirling, is planned to commence trials in 2021 and begin operational employment from 2022.
Image credit: www.defence.gov.au