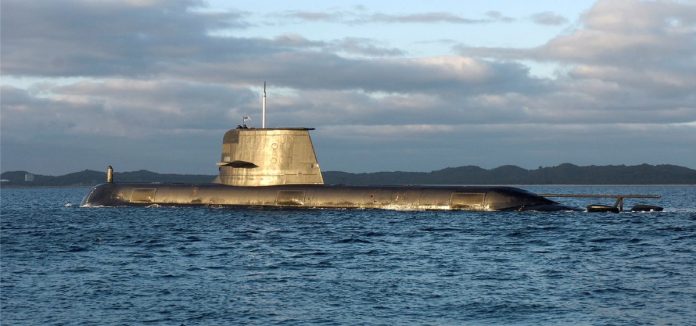 Thales Australia, the University of Tasmania, Australian Maritime College and AMOG Consulting have signed a memorandum of understanding (MOU) to investigate the possibility of establishing a state-of-the-art trials and test facility for submarine and surface ship sonar systems.
Defence Industry Minister Christopher Pyne, who witnessed the signing of the MOU, said the parties involved are currently investigating potential locations for the facility in the federal seat of Braddon.
"Sonar systems are the eyes and ears of our submarines and ships and are key to giving them the edge they need," Minister Pyne added.
"The Collins class sonar upgrade program is boosting defence industry confidence around Australia. Contributions to Australia's military capability from our defence industry come from all around the country and are not confined to our big cities."
"Congratulations to everyone involved in delivering this great opportunity for the region. Initiatives like this help build Australia's capability to deliver the Turnbull Government's Naval Shipbuilding Plan."
Thales Australia believes the use of Tasmania's deep, cold and acoustically quiet lakes for the proposed acoustic testing capability could enable sonar systems, including those currently delivered by the company, to be tested to new levels of accuracy.
Image credit: www.thalesgroup.com