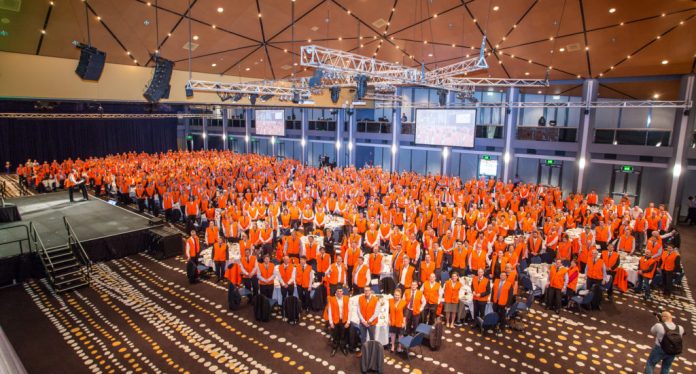 The Queensland Resources Council (QRC) has reported a significant shortage of workers in the State's resources sector, from Townsville and Mt Isa in the North, to Toowoomba and Roma in the South and in Brisbane, the nation's biggest mining town.
QRC Chief Executive Ian McFarlane said the employment website SEEK currently lists close to 1,400 job vacancies in Queensland's resources sector which supports more than 280,000 full-time jobs and contributed over $55 billion to the State's economy in 2016/17.
"To borrow the famous quote from Lord Kitchener, 'we want you' to apply for a job in resources and fill these vacancies," Mr Macfarlane said.
"Jobs in the resources sector are good jobs. Resource jobs are well-paid jobs. The mining industry has by far the highest average weekly full-time adult earnings of any industry at $2659 – or over $138,000 per annum."
"Our sector continues to drive economic opportunities both in the regions and the larger cities and if we are to maintain this momentum and increase royalties the sector needs people operating the machinery, loading the ships and working with communities."
According to the latest data from the Australian Bureau of Statistics (ABS), the sector was creating a job every hour or 8400 new jobs over the last 12 months.
"The Palaszczuk Government has been committed to maintaining an unemployment rate with a 'five in front of it'. The resources sector shares the Government's ambition, and we are ready, willing and able to deliver," Mr Macfarlane said.
QRC's latest report on the State of the Sector has found that the majority of companies operating in Queensland's coal, minerals, petroleum and gas industries are ready to increase their workforce.
A survey of CEOs of QRC member companies has found that 52% would increase their Queensland workforce over the next 12 months, with 13% looking to increase employment 'substantially.'
Only 9% of CEOs surveyed said they planned to reduce staff over the next 12 months, with none of the CEOs expecting a substantial decrease.
Image credit: https://www.qrc.org.au