Leading provider of industry analysis for the 3D printing/additive manufacturing sector SmarTech Markets Publishing has released a new report titled "Additive Manufacturing in Space and Defence Aerospace Markets".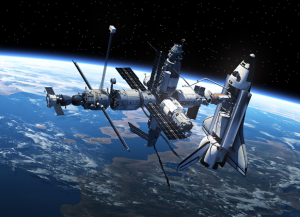 The report – which  explores the entire value chain for 3DP in space/defence aerospace markets – projects 3D printing (3DP) hardware, software, materials and services for defence aerospace and space companies to reach $600 million by 2022.
"By 2022 consumption of 3D print materials by the space and defence aerospace will reach $120 million. Polymers will have a growing presence in some areas of space/defence aerospace 3DP. But there is also a high degree of potential metal component demand for very large structural components associated with space vehicles, satellites, and some military aircraft," it says in the report.
As far as 3D printing materials are concerned, the report projects a growth in the use of polymers with consumption of 3D print materials by the space and defence aerospace expected to reach $120 million by 2022.
According to the study, powder bed systems are expected to account for 50 percent of hardware revenues over the next eight years, while plastic and metal systems are set to become ideal technologies for replacement parts in aging military aircraft.
The report contains ten-year forecasts including: (1) revenue forecasts for the space/defence aerospace sector with breakouts by software, services, hardware and materials; (2) number of parts printed for each application, with breakouts by prototypes, tooling, and final use components, as well as by material type; and (3) the install base of printers.
Some of the leading additive manufacturing players discussed in the study include: 3D Systems, Airbus, Arcam, BAE Systems, Boeing, GE Aviation, Honeywell Aerospace, Lockheed Martin, Stratasys and so on.