Queensland-based construction firm Leightons has been awarded a contract to construct new train stabling facilities in four locations across the South East.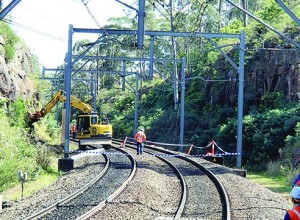 Deputy Premier and Minister for Transport Jackie Trad said the company will design and construct new stabling facilities to house 75 new six-car trains at Woombye, Elimbah, Banyo and Robina from mid-2016.
"This is part of a $4.4 billion New Generation Rollingstock (NGR) project to deliver 75 whole new trains for Queensland commuters. Labor is the party of public transport and this project will deliver increased capacity on our train network – and commuters will be the big winners," the Minister said in a media statement.
Ms Trad stressed that the $116 million project would commence next week and would create 700 jobs for Queenslanders.
"Design works will commence from mid-May 2015, and construction is expected to take place between July 2015 and early-2017," she said.
"At the peak of the project, we expect around 700 construction and manufacturing jobs across a number of trades will be created. Approximately 85% of all materials for the project will also be sourced from local suppliers."
Treasurer Curtis Pitt said the project was a testament of the Palaszczuk Government's commitment to develop a resilient economy and create more jobs.
"These projects are creating over 2,500 jobs in the coming years for manufacturers, maintenance workers and train drivers from the Sunshine Coast down to the Gold Coast and out to Ipswich. They come on the back of other Labor Government initiated rail projects such as the Gold Coast Light Rail, Springfield rail connection and the Moreton Bay Rail Link," he said.
"By contrast, all the Newman Government gave us was asset sales and the Tower of Power at 1 William Street. This is a major investment in public transport which will put Queensland on course for long-term, sustainable growth. It's another sign of our willingness to engage with business and industry to develop the economy, build new infrastructure and create more jobs for Queenslanders."
Ms Trad said the new stabling facilities would ensure Queensland Rail's network "could house the 75 new trains overnight or when not in use".
"The NGR project will increase the network's passenger train capacity by 30%, but it needs to be matched with appropriate stabling capacity," Ms Trad said.
"By providing additional rail stabling in more strategic locations, Queensland Rail's network will also operate more efficiently, improving services and reducing costs."
According to her, Queensland Rail will host a series of information and drop-in sessions in the coming weeks to discuss the next stage of the stabling project with local residents in the four locations.