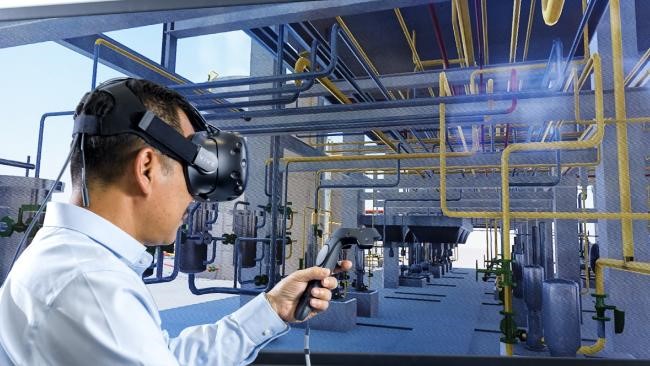 The SA State Government has teamed up with French software giant Dassault Systèmes, the AMGC and Australian business IT specialist ASG to launch a virtual shipyard development program which aims to prepare SA manufacturers for lucrative opportunities available only to those with digital capabilities.
The project, which is supported by $534,152 in funding from the AMGC, will see Dassault develop a six-month education program to deliver digital skills to the 16 local SMEs participating in the first round of the project.
This will be followed up by a six-month mentoring period where participating companies will be required to apply these new skills and new technologies within their own manufacturing projects.
Dr Jens Goennemann, Managing Director of the AMGC, said each participating company will have to meet a checklist of up to 12 key digital requirements needed to supply tier one defence companies in project such as the upcoming Future Submarine program.
He said the program will help bring these companies up to world-class levels of Industry 4.0 maturity, which will also qualify them to deliver solutions within the digitally-modelled global supply chains of multinational companies.
"This project is a significant investment from all involved, not only in lifting the overall global competitiveness of Australian manufacturing sector but also to successfully bid for manufacturing work in naval shipbuilding opportunities," Mr Goennemann noted.
"As detailed in our Sector Competitiveness Plan, there is a real opportunity to do this through higher participation in global value chains and through increasing productivity through Industry 4.0 processes. It takes our core message that Australian manufacturers need to compete on value not on cost to the coalface of industry."
According to the AMGC, skill retention will be assisted through future subsidised software from Dassault and ASG.
Image credit: https://www.amgc.org.au