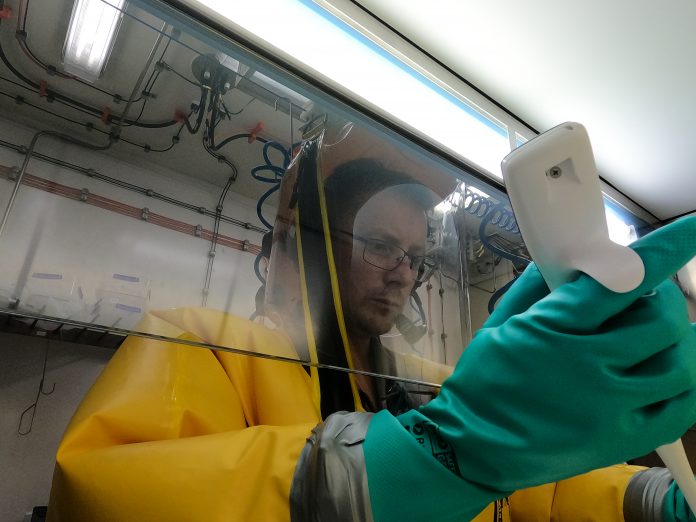 An international collaboration between scientists from India and Australia is edging closer to delivering a 'warm' COVID-19 vaccine suitable for remote and resource-limited locations lacking access to cold storage supply chains.
Most vaccines, including Oxford-AstraZeneca and Pfizer, require refrigeration to remain effective. Oxford-AstraZeneca must be kept between 2-8°C and Pfizer requires specialised cold storage at -70°C.
Developed by the Indian Institute of Science (IISc) and biotech start-up Mynvax, the heat-tolerant COVID-19 vaccine formulations have been evaluated by CSIRO scientists with funding support from Australia's Federal Department of Finance.
The CSIRO study found that the vaccine formulations triggered a strong immune response in mice, protected hamsters from the virus, and remained stable at 37°C up to a month and at 100°C for up to 90 minutes.
Dr S.S. Vasan, CSIRO's COVID-19 project leader and co-author of the study, said the Mynvax-vaccinated mice sera showed a strong response to all variants of the live virus, including the Delta variant currently spreading globally and in Sydney.
"Our data shows that all formulations of Mynvax tested result in antibodies capable of consistent and effective neutralisation of the Alpha, Beta, Gamma and Delta SARS-CoV-2 variants of concern," Dr Vasan said.
CSIRO's Health and Biosecurity Director, Dr Rob Grenfell, said the agency's evaluation of the different Mynvax formulations would support selection of the most suitable candidate for planned human clinical trials in India later this year.
"Since the start of the pandemic, CSIRO has played a crucial role in fighting COVID-19 by conducting preclinical evaluation of two COVID-19 vaccines including Oxford-AstraZeneca, tracking emerging variants of concern, and monitoring wastewater to detect hotspots in the community," Dr Grenfell continued.
"A thermostable or 'warm vaccine' is critical for remote or resource-limited locations with extremely hot climates which lack reliable cold storage supply chains, including regional communities in Australia's outback and the Indo-Pacific region."
Image credit: https://www.csiro.au/en/news/News-releases/2021/CSIRO-study-into-new-warm-vaccine