New Zealand inventor Zach Challies has created a 3D printed prosthetic nose that has been selected as one of the finalists for an $80,000 international design award.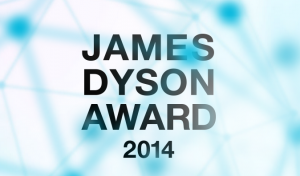 Mr Challies is one of the finalists of the annual James Dyson Award global product design innovation contest, the New Zealand Herald reports.
The Award recognises the next generation of design engineers who have developed inventions that are innovative to everyday issues.
In this case, Mr Challies' 3D printed prosthetic nose costs less than hand-crafted traditional prosthetics, it can be made much quicker and it can handle more knocks, so people who wear it can continue with their normal daily activities with ease.
"It's about $100 to produce as opposed to $1000 for a traditional one," says Mr Challies.
"If it is broken or damaged, the wearer could have a few more printed that he can just pop on."
The 24-year-old student created a scaffold that fits perfectly under the prosthetic nose to anchor it and prevent any accidental movement. The base is connected to the skull with magnets. The second part of the creation is a shock-absorbing guard for sports that sits perfectly flat against the face with no airflow obstruction.
The first component can be printed out for less than $50, while the second for less than $100.
As far as the production process goes, Mr Challies and his team used scanning data received from the Artec Spider 3D scanner and then made the model prototypes with FDM 3D printers. The prototypes were then tested for fit and position accuracy. Since Mr Challies is a Victoria University school of design master's degree student, they used the University's Objet Connex 350 multi-property 3D printer to print mixed-density prototypes that have a similar material as the muscle and tissue of the human body.
Mr Challies already won $4,000 from the James Dyson Foundation, an official fee prize package from the Intellectual Property Office of New Zealand (IPONZ) tailored to his design's intellectual property needs, and a year's membership to The Designer's Institute by winning the New Zealand leg of the competition.
3D-printed prosthetics is an emerging market, so winning the International James Dyson Award just might be the opportunity for Mr Challies to make a name for himself in the industry.
To view the other entries, please go to www.jamesdysonaward.org