Fonterra has announced a big international deal for infant formula production, while Murray Goulburn, the largest dairy food company in Australia, revealed its strong financial year results – proving  that Victoria is indeed becoming increasingly important in the competitive global dairy market.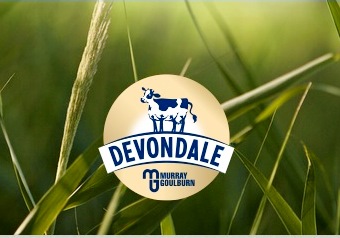 "The announcement that Fonterra and Beingmate will pursue a NZ$615 million partnership to manufacture and distribute infant formula has been described as game-changing by the dairy industry, with significant new access anticipated to the Chinese market including 80,000 distribution outlets," said Minister for Agriculture and Food Security Peter Walsh in a media release.
The partnership between Fonterra and Beingmate is set to play a key role in the promotion of leading product quality and safety standards in the infant formula market in China.
"By working together with Beingmate, we will strengthen our infant formula brand presence in China and link China to high quality ingredients from New Zealand, high value paediatric products made at Darnum in Australia, and whey specialty ingredients manufactured at our new plant in Heerenveen in the Netherlands and in alliance with Dairy Crest in the United Kingdom. We will also work with Beingmate to evaluate mutual investments in dairy farms in China," said Fonterra Chief Executive Theo Spierings.
"Working together with Fonterra, we will create globally competitive, safe and secure supply chains to deliver high quality, advanced dairy nutrition to meet the needs of China's growing population as well global consumers. The partnership will see our business take a significant step forward in its globalisation ambitions," said Beingmate Chairman Mr. Wang Zhentai.
The Minister also comended Murray Goulburn for its strong financial results for for the financial year ended 30 June 2014.
"Fonterra's announcement comes on the same day Murray-Goulburn revealed strong financial results with a net profit after tax of $29.3 million for 2013-14 and record sales revenue of $2.917 billion," he said.
With international dairy food prices being at very high levels during the 2013/14 year, underpinned by the strong demand from Asia and the Middle East, the company delivered an exceptionally strong year.
"We will also continue our focus on delivering further efficiency and productivity gains across our business units during this year," said MG's Managing Director Gary Helou.
"At the same time we are pushing forward with the value added growth components of our strategy, which are starting to gather momentum, with the two daily pasteurised milk plants coming on line plus an additional $127 million capital expenditure approved last year to bolster MG's capabilities and market connectivity in our Consumer Cheese, Dairy Beverages and Nutritionals expansion."
According to the Minister, Victoria exported $1.85 billion of dairy product in 2013.
"Today's announcements signal an even brighter future for dairy in Victoria and should give everyone in the industry great confidence. The Victorian Coalition Government is helping to build a stronger dairy industry with our Food to Asia Action Plan, securing more jobs and more investment in the future," he said.
"The Coalition Government's Growing Food and Fibre initiative is also advancing strategic research and development work, like the $40 million productivity-focused partnership with Dairy Australia, to give our dairy farmers the science and skills needed to meet growing global demand. The Victorian Coalition Government has set the challenge of doubling Victoria's food and fibre production by 2030 and we can achieve this through strategic research and development together with active engagement with international markets."