One of the world's largest steel producer Nippon Steel and Sumitomo Metal Corporation (NSSMC) has announced that it has set up a system to manufacture 150-meter long rails — the world's longest rails — at Yawata Works.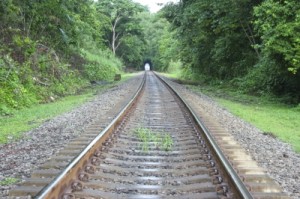 The latest development is one of NSSMC's response to the increasing challenge of improving the quality of rail materials, as rails operate in tougher environments than in the past. The need to accommodate economic growth is prompting NSSMC to develop and commercialise more wear-resistant rails.
Rails are normally cut into 25 or 50-meter standard lengths and joints between rails cause discomfort to passengers as they cause noise and vibration and are regarded as weak points for rail maintenance.
"This long rail will serve to help stabilize the rail track, by reducing the number of weld, and reducing rail maintenance of railway companies," said the company in a statement.
"With our 113 years of accumulated experience in rail manufacturing, NSSMC will keep improving its technology and product development capacity and will contribute for safer and more intensive railway transportation all over the world."
NSSMC has been supplying rails to railway companies since 1901 when Yawata Works commenced operation.