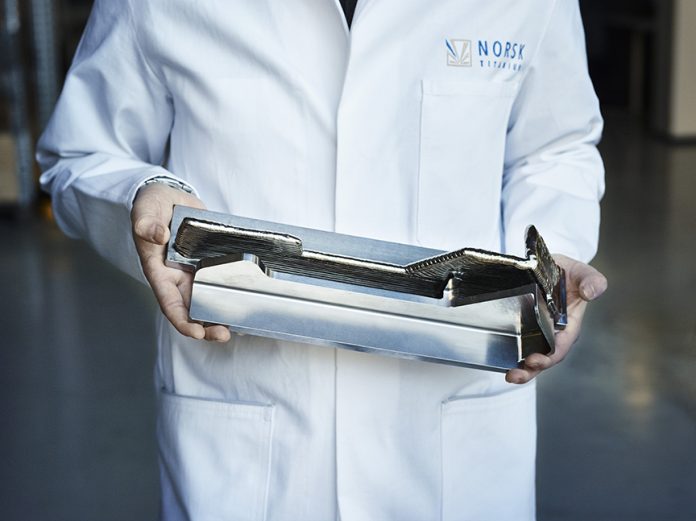 Norsk Titanium AS has received an order from aerospace giant Boeing for the supply of 3D printed structural titanium components for the Boeing 787 Dreamliner.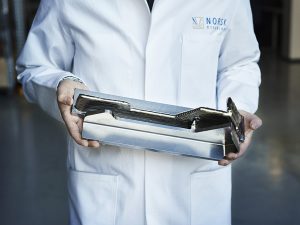 Designed by Boeing, the initial structural components were produced by Norsk's proprietary Rapid Plasma Deposition (RPD) process and underwent a rigorous testing program which was successfully completed in February.
Norsk Titanium President & CEO Warren M. Boley, Jr. said the order will see Boeing's 787 Dreamliner become the first commercial airplane to fly with FAA-approved, 3D printed titanium parts in structural applications.
"We are proud to take this historical step with a great aerospace innovator like Boeing," Mr Boley said.
"The Norsk Titanium team will continue to expand the portfolio of components supplied to Boeing meeting stringent certification requirements. It is an honour to earn FAA approval for these structural parts."
John Byrne, Boeing vice president for aircraft materials and structures, said the 787 Dreamliner was an example of disruptive innovation in the commercial aircraft industry.
"From the outset, the 787 has been the hallmark of innovation and efficiency," Mr Byrne added.
"We are always looking at the latest technologies to drive cost reduction, performance and value to our customers and Norsk Titanium's RPD™ capability fits the bill in a new and creative way."
The Dreamliner RPD components will be on display at the International Paris Airshow, Le Bourget June 19-25, 2017, along with a full-scale mock-up of Norsk Titanium's patented MERKE IV Rapid Plasma Deposition machine that produced the pioneering structural parts.