The gloomy Australian manufacturing environment has forced explosives maker Orica to consider all possible options and review its $1.2 billion-a-year industrial chemicals business.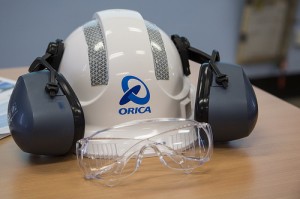 According to the article on The Australian, Orica's Chief Ian Smith sees the mining sector as the starting point for another boom within two or three years, while the results of the external appraisal that was conducted last year revealed that the operating assets of the chemical business are worth $651 million.
"We're now using that information to assess how it sits within the company, where it sits within the company, whether we pursue a different direction with chemicals or whether we change the apportionment of capital towards chemicals, allowing it to grow at a faster pace," said Mr Smith following the Orica annual meeting that took place in Melbourne last Thursday.
Supply of sulfuric and caustic acid is pointed out as the main source of income for the chemicals business, but the food and cosmetics business, as well as the plastics business don't fall too much behind.
"The income and outcome for chemicals is really a reflection of what's going on in Australia from a general manufacturing viewpoint," Mr Smith said.
"The core is under some pressure because of what's happening with heavy industry around Australia, people have flagged certain refineries are going to be closing. In plastics we have to review how to position ourselves because the car industry is under pressure."
According to Mr Smith, mining services will help the company top its 2013 $602 million profit.
"We're now back into normal pace waiting for the next boom, which I'm assured is only just around the corner in the next 12 to 24 months," said Mr Smith.
"You have the turning off of the (supply) tap and the fundamental point that China is still going to be growing and India is going to be growing. With capital being turned off, you know that within 18 to 36 months, there's going to be a supply-demand flip over for some significant resource plays."
According to the article on the Herald Sun, Orica recorded its first fall in underlying profit last year following over a decade of reaping success on all fronts. The surge in cheap shale gas displacing coal as a fuel source in the US is said to be the main cause for the slump.
Orica is a leading producer of chemicals supplying the agriculture, building and construction, food, pharmaceutical, plastics, paper and water treatment industries at various sites around Australia, with the largest Victorian plant located in Laverton.
However, the chemical plant at Laverton could be sold off as part of this review that comes after pre-tax earnings as the division dropped 8% to $92 million in the year to September.