Mining services and chemical supplier Orica has secured an additional 100 petajoules (PJ) of gas from Strike Energy Limited in a deal worth up to $52.5 million.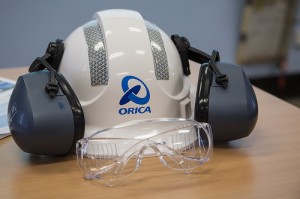 The agreement stipulates gas supplied over 10 years from 2020 and has been negotiated at competitive prices from Orica's position as a foundation customer, according to a statement.
The Australian reports that the deal includes pre-payments of up to $47.5m for Strike's project development activities and a share placement agreement.
Orica Managing Director and CEO Ian Smith said the various agreements reached by Orica enables the company to maintain a strong position in its operations.
"The combination of natural gas agreements now reached with Strike Energy and separately with Esso Australia/BHP Billiton (ESSO/BHPB) provides Orica with a strong position in relation to gas supply for its Australian east-coast operations," said Mr Smith.
Orica says the agreement with Strike will facilitate the development of a large prospective gas resource in the Cooper Basin in South Australia.
The new deal follows the July 2013 agreement signed by Orica and Strike for the supply of 150 petajoules of gas.