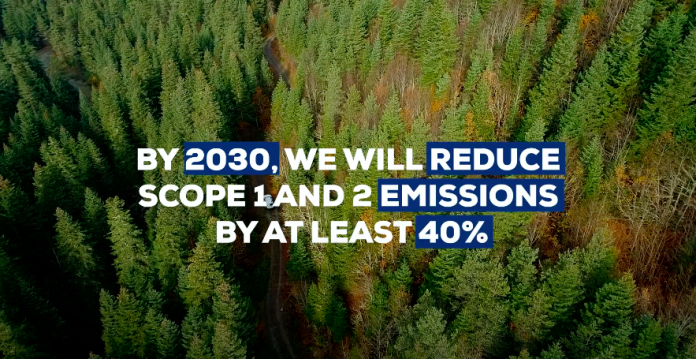 Media Release
Orica (ASX: ORI) today announced it has set a target to reduce its Scope 1 and 2 operational emissions by at least 40% by FY30, from FY19 levels 1.
Building on the last three years of successful operational abatement trials and emissions reductions at manufacturing sites across the group, Orica has now set a credible and achievable medium-term target, backed by detailed analysis, low emissions technology and process improvement.
To achieve this goal, industrial process emissions and nitrous oxide abatement, which account for 55 per cent of Orica's operational emissions, will be prioritised. Leveraging innovation and technological expertise, proven low-emissions technologies will be adopted to reduce emissions from industrial processes and improve energy efficiency across Orica's global operations.
With effective abatement technology already in place at many of its major continuous manufacturing sites, Orica plans to introduce best available technology at sites in Carseland, Canada in late 2021, and thereafter at Kooragang Island and Yarwun in Australia.
This technology has allowed Orica to meet its emissions reduction targets for the last two years, including a nine per cent reduction in operational emissions this financial year and six per cent the previous year.
Orica's Chief Financial Officer Chris Davis looks forward to accelerating Orica's journey towards a decarbonised future.
"This is not an aspirational target – our approach is deliberately specific, evidence-based and, importantly, achievable. We're prioritising what we can control, and although our goal is ambitious, we have the proven low emissions technologies and expertise, and a strong track record meeting our emissions targets," Mr Davis said.
"Climate action is critical over the coming decade, and our target reflects this. To ensure we live up to our commitment, we have strengthened the links between relevant executive remuneration and climate change performance, and we are embedding climate into both our decision-making governance, and our strategic and financial processes."
Understanding that successful decarbonisation of industry requires a collaborative approach, Orica will partner with government, industry, customers and civil society to forge a pathway towards decarbonisation.
"In hard-to-abate sectors like ours, technologies to fully decarbonise industrial emissions like green hydrogen are only just emerging or being demonstrated. Despite these challenges, we're taking action over the next decade by setting a medium-term target and accelerating our decarbonisation, consistent with the central goal of the Paris Agreement," Mr Davis added.
"Collaboration is key, and as a founding member of the Australian Industry Energy Transitions Initiative, we are committed to working with our peers, governments, customers and the industry, to better understand future pathways and actions that can help us all move towards a decarbonised future."
Emissions data and performance against targets will be reported annually as part of Orica's annual reporting suite. Orica's 2020 Annual and Sustainability reports will be published at the end of November 2020, outlining our climate change performance and progress to align to the Taskforce on Climate-related Financial Disclosures (TCFD) framework.
Image credit: Orica's YouTube Channel