Victorian-based technology company 333D, which was acquired by Oz Brewing Limited earlier this year, has announced that it has inked a 3D printed merchandise deal with the Australian Football League (AFL).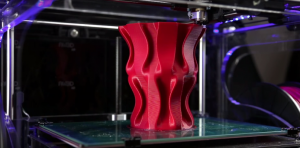 Under the terms of the Memorandum of Understanding (MoU), the company will work with the AFL marketing team in the off-season to develop a whole line of 3D printed products.
In a media release, Oz said it would develop a complete strategy and implementation program.
"We are thrilled to enter this MoU and to partner with the AFL. We believe this to be the first agreement of its type in Australian sport and are excited by the opportunity this presents. Applying 3D printing technology to the area of merchandising will allow for the development of many exciting possibilities that were previously not possible," said 333D Managing Director Frank Pertile.
333D manufactures its own printers in Melbourne and offers printing services in a number of fields including medical, defence, automotive and aerospace industries.