The Victorian Coalition has declared that it will maintain the moratorium on onshore gas until mid-2020 if elected at the next state poll in 2018.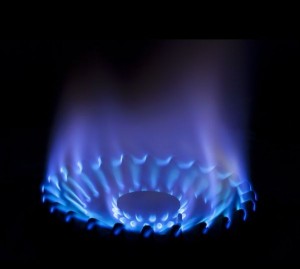 The stance was announced on Monday by Victorian Opposition leader Matthew Guy who said that the case for expanding the commercial unconventional gas industry had not been made.
The Plastics and Chemicals Industries Association (PACIA) CEO Ms Samantha Read has expressed disappointment at the Victorian Opposition's announcement stating that access to natural gas is vital in building a strong and competitive Victorian economy.
Ms Read said that a reliable supply of domestic natural gas is critical for Victorian manufacturers who use chemical processes in a unique way to convert the raw gas into a wide range of significantly value-added intermediate and finished products used throughout the economy.
"For example, Victorian chemical companies transform natural gas into the key ingredients needed to manufacture water treatment chemicals, biodiesel, packaging for fresh milk for domestic and export markets, and poly pipe that supplies natural gas to Victorian homes and businesses," said Ms Read in a media release to Australian Manufacturing.
"Chemistry turns gas into jobs and exports. We have the opportunity to create even more Victorian jobs and exports using gas in chemistry. Currently there is unprecedented global demand for a broad range of high value-added products, which is being driven by growth in population, wealth and education. These same drivers of growth are increasing the demand for energy."
Ms Read added that the Victorian Government should at least remove conventional gas drilling from the current moratorium.
"Domestic gas supply is a national issue that requires coordinated leadership from State, Territory and Federal Governments. A strategy to develop gas safely that addresses risk and responds to opportunities would be welcomed," she said.
"The COAG Energy Council provides a structured approach to bring on needed supplies of gas with rigorous environmental standards. We look forward to working with the Hon Josh Frydenberg MP in his new role as Minister for Resources, Energy and Northern Australia to support states providing a balanced approach to the opportunity that gas provides."
The Australian Petroleum Production and Exploration Association (APPEA) has also expressed concern over the announcement.
APPEA chief operating officer for Eastern Australia, Paul Fennelly, said pushing out the ban would only serve to curb gas supply and push up prices.
"This decision raises serious questions about political leadership and whether or not Victoria is truly a state that welcomes investment, regional economic growth and job creation. Natural gas supply has become a political football; a race to the bottom that ignores evidence based on science, technology, and world class professional standards," said Mr Fennelly.
"While we understand some people have concerns about onshore gas, it is important that policies aimed at regulating industry recognise the many substantial independent reviews that have found it to be safe. Onshore gas can also be an important driver of jobs and economic development in regional areas. The experience of Queensland also shows that onshore gas can successfully coexist with farming and other land uses."
Victoria is the largest consumer of natural gas in the nation with 1.8 million households and hundreds of manufacturers reliant on it for their energy supply.