The biggest plastic packaging manufacturer in Australia, Pact Group, has announced the appointment of Malcolm Bundey as the company's new Chief Executive Officer.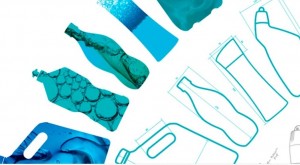 Mr Bundey joins Pact after spending 3 years as President and Chief Executive of Graham Packaging, a US$3 billion global rigid packaging company owned by The Rank Group.
In an ASX Announcement, Pact said that the appointment of Mr Bundey is effective on 1 December 2015.
Mr Bundey will replace incumbent Managing Director and CEO Brian Cridland who will continue as Pact Managing Director and CEO until 1 December 2015.
"We look forward to an exciting new chapter, as Pact Group continues its journey growing the business domestically and abroad. Our business succeeds as a result of exceptional people that are focused on our customers' success," said Raphael Geminder, Chairman of Pact Group.
"Brian and I have had a great relationship over a long period of time, he is incredibly loyal and a very strong leader with a tenacious focus on detail. I am thrilled with Mal's appointment and very proud of our ability to bring home such a highly qualified and successful Australian executive. Mal has a unique and very diverse global packaging skill set, combined with an international overlay that will compliment and enable him to continue Brian's legacy and lead Pact Group's global aspiration and transformation."
Mr Bundey will be paid a $1.2 million base annual salary.
Pact Group has 62 manufacturing sites in five countries and over 3,500 employees.
The company converts primarily plastic resin and steel into packaging and related products that service customers in many sectors including: food and beverage, personal care, household consumer, industrial and chemical, and materials handling and infrastructure.