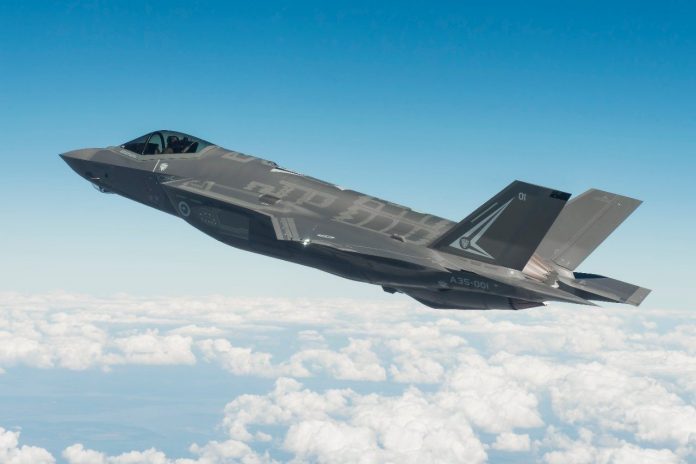 Despite a setback that put jet productions on indefinite hold, the US Department of Defense's F-35 Joint Program Office awarded Lockheed Martin, and its suppliers BAE Systems and Northrop Grumman, a $1.28 billion Undefinitized Contract Action (UCA) to sustain operations of the fleet through 30 June.
The deal will provide F-35 sustainment while negotiations for long-term contract support of more than 3,000 F-35 aircraft remain at a standstill.
A decision on whether to accelerate the manufacture of F-35 Joint Stike Fighters by March 2021 has been put on hold while operational testing under the UCA enters its final phase.
Despite the doldrums, Lockheed Martin F-35 Program acting vice president and general manager Bill Brotherton said that the contract should keep the F-35s in warfighter-ready condition.
"We continue to see improvements in readiness and cost, and as the fleet grows, so does the opportunity for the joint government and industry team to collaborate, realizing even more long-term benefits," Brotherton said.
Lockheed Martin said that talks with the F-35 Joint Program Office would reduce operating costs of the stealth fighter to $25,000 per hour come 2025.
The US-headquartered global security and aerospace company added that the short-term UCA "funds industry sustainment experts supporting operations worldwide, individual bases, depot maintenance, pilot and maintainer training, and sustainment engineering across the globe."
Just last year, Lockheed manufactured 123 F-35As, just 19 aircrafts short of its pre-pandemic goal.
And more are on the way as the company seeks to expand internationally with clients from Japan, Israeli, South Korea, and Australia.
Last December, the Royal Australia Air Force declared that it had reached operating capacity with its F-35s. The Lockheed report stated: "Australia currently has a fleet of 33 F-35As, and RAAF crews have surpassed more than 8,780 flight hours to date, with more than 35 pilots and 600 maintainers supporting the fleet."
Prior to this, the Federal Government announced a $91m agreement with Lockheed for F-35 operational support.