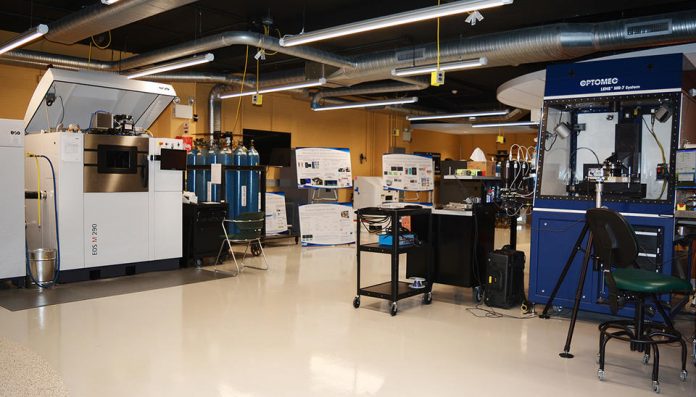 The U.S. Department of Commerce's National Institute of Standards and Technology (NIST) awarded nearly $4 million in government funds to help US universities gain a competitive edge in global metals-based additive manufacturing (AM) or 3D printing.
Four research institutions will receive NIST funding to be spent over two years: Georgia Tech Research Corp., University of Texas (El Paso), Purdue University, and Northeastern University.
Each funded project aims to improve standardized approaches in AM technology.
Additive manufacturing, also known as 3D printing, builds 3D parts and components layer by layer. A metals-bassed approach involves sintering metal in powder form, leading to reduced waste, improved production times, and lower energy inputs.
On the importance of the funding, Under Secretary of Commerce of Standards and Technology and NIST Director Walter G. Copan said: "By addressing important measurement challenges, these projects will improve U.S. manufacturers' ability to use metal-based additive manufacturing to make high-quality, innovative and complex products at high volume."
These grants should address barriers manufacturers face in AM, including surface finish, quality issues, dimensional accuracy, fabrication speed, material properties, and computational requirements.
NIST plans to fund more projects by the first half of 2021.
The NIST is a physical science laboratory non-regulatory agency of the U.S. Department of Commerce that seeks to promote innovation and industrial competitiveness of the U.S.