The Perich family is looking to splash $100 million into its dairy empire in an effort to capitalise on growing demand for milk products in Asia, according to The Australian.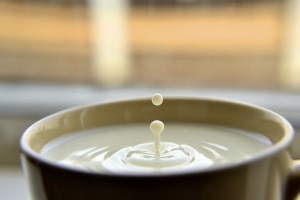 The Perich family owns the Leppington Pastoral Company, one of Australia's largest dairy farms, which milks more than 2000 cows at its state-of-the-art facility near Bringelly in western Sydney.
It is also a major stakeholder in Freedom Foods, which makes allergen-free breakfast cereals, as well as fresh and long-life milk beverages and seafood.
Mr Tony Perich, the Managing Director of the Perich Group, told The Australian that the investment would be directed across its suite of companies and included setting up new manufacturing plants and buying up farms.
"I can tell you we are looking to go bigger into dairy … I believe in the industry," Mr Perich said.
"We will probably put about $100m into it. That depends if we can get enough milk. But if we have to, we will."
Freedom' Pactum Group, which is 60% owned by the Perich family, is in the process of expanding its Sydney operations at a new site in Ingleburn and is also expanding the capacity of its Shepparton plant in Victoria.
Earlier this year the company bought a $4 million neighbouring property to its Shepparton plant to more than double its land size.
"Now we are encouraging farmers to come back into the industry by exporting overseas. We do believe there is a big market for UHT and long-life milk. If you have a modern factory and keep your costs down, I believe you can certainly compete in the market overseas," Mr Perich said.
"We have the best farmers in the world, but they don't get treated like that. There is too many people going bankrupt, committing suicide in the farming industry because they are not getting a fair return on their product. And that is not right."