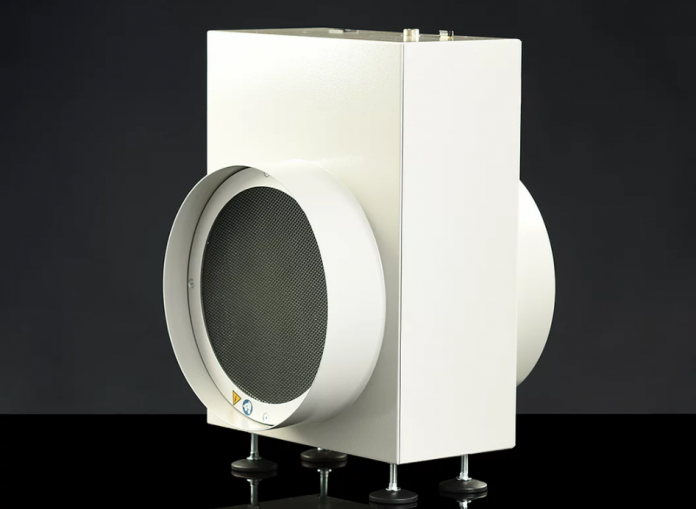 Med-tech startup Plasma Shield has been awarded $550,000 through the South Australian Government's Research, Commercialisation and Startup Fund (RCSF) to begin trials of their ground-breaking air purification device.
The Keswick-based firm has developed a ground-breaking filterless system that achieves an 8-log (99.999999%) reduction in airborne microbial contamination and delivers a constant standard of clean-virus-free air.
Minister for Innovation and Skills David Pisoni said the Plasma Shield product had already proven effective in the prevention of airborne virus transmission in laboratory trials making it a prime candidate for RCSF support.
"Plasma Shield has identified that their technology has promising commercial applications in the healthcare industry and is planning field trials in a range of medical clinics," Minister Pisoni said.
"Plasma Shield could potentially provide additional protection against the airborne transmission of the COVID-19 virus and has the potential to deliver South Australia a medical, jobs and economic benefit.
"RCSF funding from the Marshall Liberal Government will be matched with $550,000 in private investment."
PlasmaShield Co-founder and Director of Business Development Bogdan Duszynski said the company's technology has demonstrated real potential to eliminate super-bugs and significantly reduce the Healthcare Acquired Infections.
"Given the technology's unique ability to electrolyse water molecules in air, it also prevents the spread of airborne contamination created from coughs and sneezes and could be a new viable weapon in the war against COVID," Mr Duszynski said.
Plasma Shield had already obtained listing with the Therapeutic Goods Administration (TGA), CE certification to medical directive standards as well as ISO 13485 certification and is currently exploring the US Food and Drug Administration (FDA) approval pathways for future commercialisation in the USA.
Image credit: https://www.plasmashield.com.au/technology