The Australian Labor Government vows to invest in the automotive industry with a new plan that will provide long-term certainty and a multi-million dollar funding commitment well beyond 2020.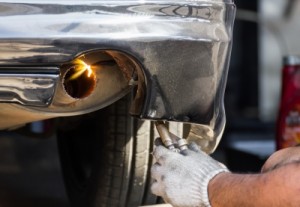 According to ABC News, $500 million will be available to the car industry from 2016-2020 and $300 million a year has been promised on an ongoing basis beginning 2020.
Prime Minister Kevin Rudd made the announcement in Adelaide on Saturday, while at the same time thanking Holden employees for choosing to save the car maker's South Australia operations by accepting a three-year pay freeze and lower conditions.
"I've looked at what you folks have done here locally with Holden and can I say to you who are men and women who work in the industry represented ably by your unions, you have made a great local sacrifice," Mr. Rudd said.
"It's been tough and it's been hard. And what you've decided to do is because you believe in the industry's future… you believe in South Australia's future."
PM Rudd says the Labor Government believes in supporting the jobs in the car industry, while also using the opportunity to criticize Tony Abbott and the rest of the Opposition.
"I've laid our plans out for everyone to see in a very transparent way," he said.
"This is what we'll do, this is why we're doing it and we believe it's important to support 50,000 jobs in the car industry across Australia."
"I regard their jobs as important. I regard their families as being important. And I don't think it's right for Mr Abbott just to wave them away as if ordinary Australians don't matter."
Mr. Abbott has already explained the Coalition's position on not wanting to match the Government's spending increase.
"Obviously, I want the motor industry to continue in this country," Mr. Abbott said.
"But if we want the motor industry to continue, it's got to be more competitive and it's got to develop an export plan and that's precisely the kind of thing that I would want to sit down and talk to Toyota and Holden about if we win the election on September 7."
Following the critical Holden vote last week industry associations are calling on the Coalition to provide certainty to the Australian automotive industry.
Paul Bastian, National Secretary of the Australian Manufacturing Workers' Union, says the consideration given by the workers in order to help secure the future of Holden and keep their jobs could still be undermined with the Coalition threatening to slash $500 million in government co-investment should they return to office after the Federal elections in September.