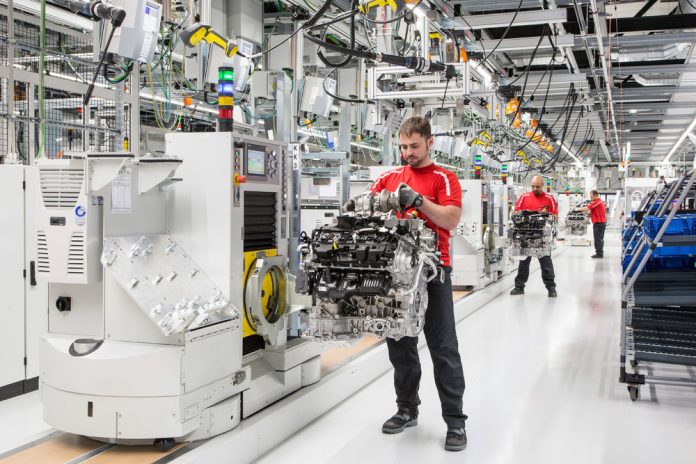 Sports car manufacturer Porsche has officially opened its new engine plant for eight-cylinder engines, laying the necessary foundation for the production of electric drives.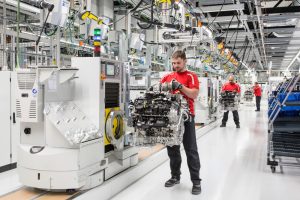 Located in the western expansion zone of the main Porsche production site in Stuttgart-Zuffenhausen, the $80 million factory produces around 200 eight-cylinder V-engines daily at peak capacity.
"Porsche stands for sporty high-performance engines: from engine design to series production. We are further extending our competence in this area with the new engines," said Oliver Blume, Chairman of the Executive Board of Porsche AG, adding that the new engine plant will also contribute towards synergies within the Volkswagen Group.
"This is how we will assure our customers the driving pleasure of tomorrow and safeguard the future jobs of our employees. At the same time, we are creating the necessary foundation for successfully leading Porsche into the new age of electric mobility."
At the heart of the new engine plant is its flexible production system in which manufacturing and automation are interlinked harmoniously and efficiently.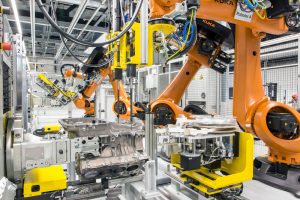 Factory employees are all highly qualified and very well-trained to answer the demands for the assembly of the innovative eight-cylinder V-engines, which requires extremely precise processes and will at first only be used in the new Panamera.
Albrecht Reimold, Member of the Executive Board for Production and Logistics at Porsche AG, noted that ergonomically exemplary assembly stations can be adjusted individually for each employee. He said that in order to avoid monotony, the employees are involved in a large variety of work tasks and are trained in stages for the entire assembly process.
"The ultimate goal is to have the workers attain mastery of the entire engine," Mr Reimold added.
Porsche incorporated around 100 state-of-the-art machines and tools into the production system concept, including industrial transport vehicles that are user-programmable.
Powered by lithium-titanate batteries, the electric transporters navigate over a grid network of 16,000 magnets that are mounted in the floors of the two plant levels.
Their flexibility allows the company to readily adapt production processes to potential product changes and new methods in the future.
The EC tools are just as adaptable. For instance, their presets for torque or speed can be modified at any time via the electronic production network, which means that they are not limited to a specific place of use, but can essentially be used universally in assembly and only need to be mounted at the new work location.
Christian Will, Vice President Aggregate and Components at Porsche AG, said the company is increasingly making use of digitalisation and data management capabilities in its production process for the new eight-cylinder V-engines.
"Around 2,300 units of data can be retrieved for each engine after it has been finished and tested. Any fluctuations in quality are detected very early at their onset and are prevented from having an effect," he added.