Pratt & Whitney, a leading designer and manufacturer of aircraft engines and auxiliary power units, is about to become the first company to use additive manufacturing technology to produce compressor stators and synch ring brackets for the production engines.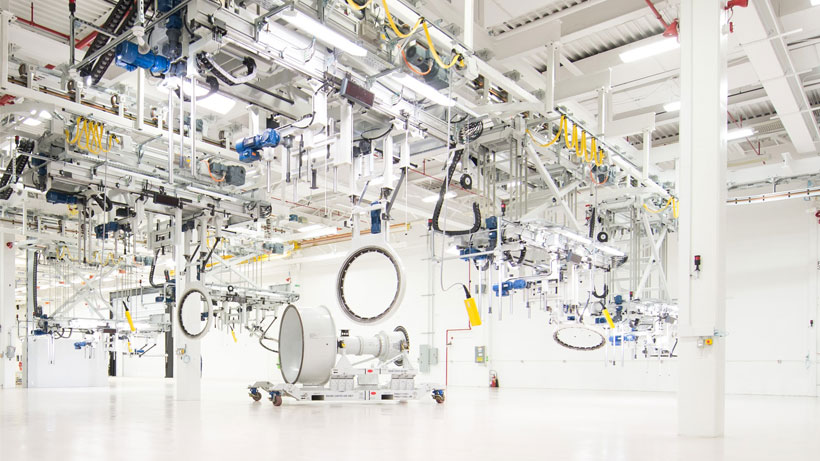 While Pratt & Whitney has produced more than 100,000 prototype parts using additive manufacturing over the past 25 years, its PurePower® PW1500G engines – to be delivered to Bombardier this year – will be the first ever to feature entry-into-service jet engine parts produced using additive manufacturing.
Additive manufacturing, also called 3D printing, builds parts and products one layer at a time by using 3D printers. In 3D printing, additive processes are used, in which successive layers of material are laid down under computer control. These objects can be of almost any shape or geometry, and are produced from a 3D model or other electronic data source.
"Pratt & Whitney has been working with additive manufacturing since the 1980s, and we are looking forward to our upcoming milestone, when the first production PurePower PW1500G engines with parts produced through additive manufacturing will be delivered," said Tom Prete, Pratt & Whitney's Engineering Vice President.
"We are a vertically integrated additive manufacturing producer with our own metal powder source and the printers necessary to create parts using this innovative technology. As a technology leader, we are intrigued by the potential of additive manufacturing to support our suite of technologies and benefits to customers and the global aerospace industry."
According to the company's press release, in production tests, Pratt & Whitney has realised up to 15 months lead-time savings compared to conventional manufacturing processes and up to 50% weight reduction in a single part.
In the PurePower engine production, the company will also use related manufacturing technologies, including: Metal Injection Molding, Electron Beam Melt and Laser Powder Bed Fusion (including Direct Metal Laser Sintering).
Pratt & Whitney also said it is collaborating with the University of Connecticut to advance additive manufacturing research and development. The company said its Additive Manufacturing Innovation Centre is the first of its kind in the Northeast region to work with metal powder bed technologies.
"With more than $4.5 million invested, the centre will further advance Pratt & Whitney's additive manufacturing capabilities, while providing educational opportunities for the next generation of manufacturing engineers," reads the press release.