Prime Minister Tony Abbott is under growing pressure form industry, regional officials, labour unions and members of his own party to have an open tender to build Australia's next-generation fleet of submarines.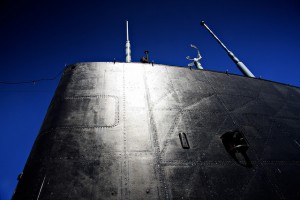 It comes after it was revealed that the Government was looking to purchase 12 stealth submarines from Japan, which estimates showed would consume a large portion of Australia's A$40 billion submarine programme.
According to Reuters, such outcome is heavily favoured by the US Government, which is hoping to tie Japan and Australia more closely together as part of its military build-up in Asia directed against China.
However, strong interest from manufacturers from Germany, Sweden and France – who are willing to build the submarines in Australia and boost the country's anaemic manufacturing sector – is making an overseas purchase a difficult choice for the under-fire Prime Minister.
Germany's ThyssenKrupp Marine Systems, Sweden's Saab and France's state-controlled naval contractor DCNS have all expressed their interests in Building Australia's submarine fleet.
South Australia Defence Minister Martin Hamilton-Smith said sourcing the submarines from Japan could threaten Abbott's hold on power at the next election.
"It would be a very brave government that went to a federal election in around 18 months time arguing that it was a good thing to export this amount of work overseas while the other side of politics was arguing that it was a good idea to spend that money in Australia," Mr Hamilton-Smith told Reuters.
Premier Abbott is also facing pressure in his own yard, as three South Australian senators from his party – Sean Edwards, Anne Ruston and David Fawcett – last month called on the Government to have an open tender for building the country's submarine fleet.
Defence Minister David Johnston said last month there was no time for an open tender, and that Australia faced a "capability gap" if it did not get new submarines in the water quickly.
Mr Abbott had pledged in his pre-election campaign that the submarines would be built in South Australia, where unemployment exceeds the national average, but his government began back-pedalling in July, signalling cost and schedule were paramount.