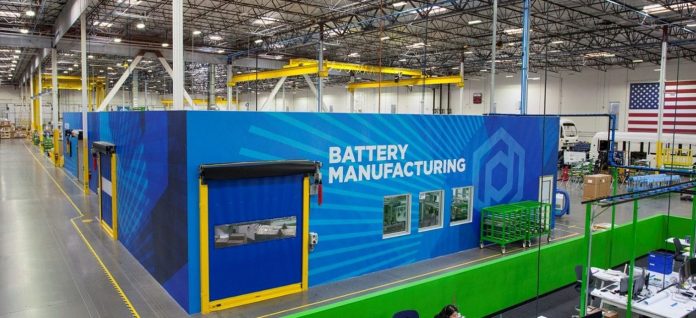 US electric bus manufacturer Proterra has opened a new battery production line co-located in its EV bus manufacturing facility in Los Angeles County.
Proterra said the new battery production line will manufacture its industry-leading battery packs featuring new, next generation cells, which will improve on the company's industry-leading energy systems with greater energy storage capacity and higher power density to enable increased range and faster charge times.
"The facility will expand Proterra's battery production capacity to meet growing demand for the company's industry-leading battery systems in Proterra Powered commercial vehicles and Proterra's transit buses," the company said in a statement.
"The co-located battery line is designed to optimize space and demonstrates Proterra's ability to bring state-of-the-art battery production directly to commercial vehicle OEMs."
Proterra CEO Jack Allen said the new battery production line was established within a year, highlighting the company's ability to design and deploy its modular and capital efficient manufacturing process for optimal EV vehicle manufacturing.
He said the batteries manufactured at the City of Industry facility will feature Proterra's redesigned modules with next-generation cells developed with LG Energy Solutions.
"Proterra's industry-leading battery technology has been proven in 16 million miles driven by our fleet of buses," Mr Allen continued.
"Now, with the opening of our new battery production line, we're excited to build on this progress as we deliver Proterra Powered technology solutions to vehicle manufacturers around the world.
"Thank you to the California Energy Commission and our local partners to support the growth and advancement of Proterra's City of Industry facility."
Image credit: https://www.proterra.com/